Fujifilm Manager Talks X-H2S with "Slightly Improved Image Quality" and Says Fujifilm X-T Line (X-T5) will Maintain Classic Controls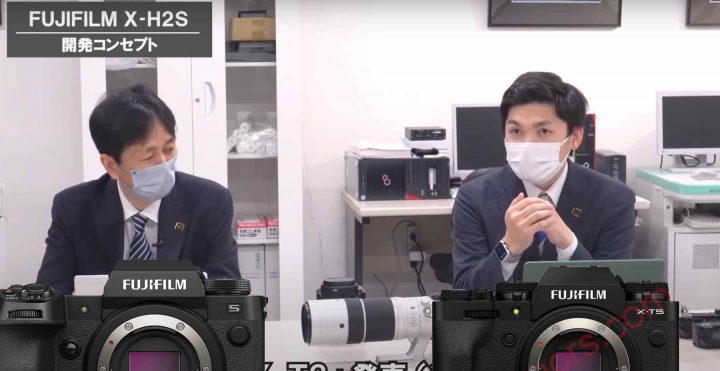 When Fujifilm recently laid out their future camera lineup, we could see that going on, the Fujifilm X series will still have more cameras featuring a classic retro layout as opposed to PSAM.
That's good for us Fujifilm X shooters, as this means we still have plenty of retro option to pick from also in future (Fujifilm X-T5, X-Pro4, X-T40 and X-E5).
But for some reason, the fact that Fuji also offers the X-H2/S and X-S10 with PSAM dials is spreading panic among the Fuji community, that Fujifilm is giving up on the classic control layout most of us fell in love with.
I guess that's why a Japanese Fujifilm manager said in an interview with the Japanese youtube channel Camera Kitamura, that the Fujifilm X-T line will continue and differentiate itself from the Fujifilm X-H2/S thanks to a more classic layout.
The manager says the reason for having the X-S10 and X-H2/S, is that a PSAM dial helps to attract new customers from other system to Fujifilm. But that the X-T line won't feature a PSAM dial.
Other than that, here is a summary I made by relying on the bad Google YouTube translation tool. If any Japanese reader has any suggestions for stuff to add or correct, please let me know.
with the X-H series Fujifilm skipped the 4th generation sensor and processor
the X-H series is a professional and top of the line camera and they wanted to wait for the 5th generation sensor and processor to reach certain goals they had for this camera
they offer X-H2S and X-H2 as X-H2S aims to people who need speed, and X-H2 to those who need resolution
technically possible to make a high resolution stacked camera, but they want to keep the price "reasonable"
40fps help to capture the decisive moment for example in wildlife photography, sports photography etc.
CFexpress writing speed is so fast, that you don't have to save files on the buffer
subject tracking much better now
he runs over X-H2S specs that you guys know all too well to repeat them here
the redesign of the hand grip allowed to put the battery vertically in the grip and to redesign the top of the camera, with three different sized buttons to make it easy for people to operate as they will feel which button they are pressing
they talk about the vastly improved autofocus
new improved IBIS also helps to detect subjects more accurately
slightly improved image quality at ISO 160 and noise is better
they talk about the controversial modular cooling fan
F-Log 2 has 14+ stops of dynamic range
You can see the full Japanese videos down below. The video has been found via the Japanese website dclife here.