LEAKED: Fujifilm X-T5 Announcement Date now on FujiRumors!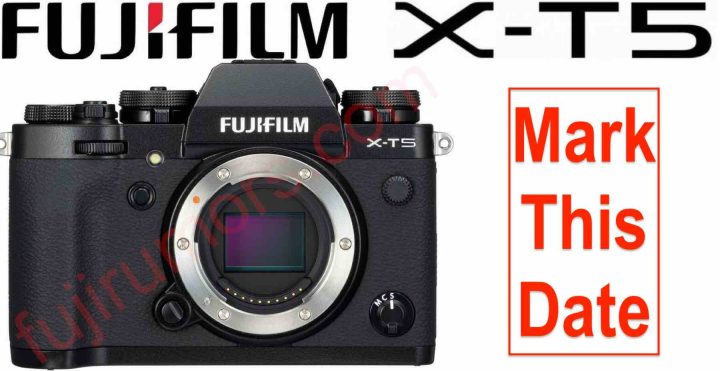 So guys, it is time for you to take you calendar and mark the following date:
The Fujifilm X-T5 will be announced on November 2.
We are going to throw a huge party here on FujiRumors… but don't tell my wife that the party involves me pre-ordering the Fujifilm X-T5 ;)
Fujifilm X-T5 rumors recap:
Follow FujiRumors on Facebook, Instagram, RSS-feed, Youtube, Flipboard and Twitter.
100% Fuji Colors Power
Rumors and Discussions