Well Observed: Fujifilm X-T5 with Manual MCS Switch and D-Pad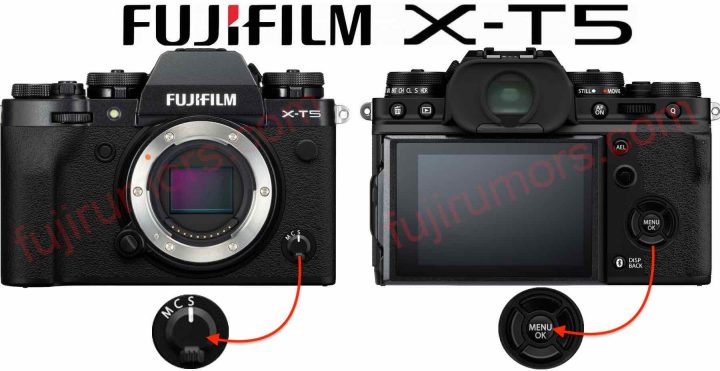 Yesterday I leaked the mock-ups of the Fujifilm X-T5, which you can see here.
You can notice that the mock-ups show a D-Pad and a dedicated manual MCS switch (as opposed to the X-H2/S, which have an FN button there)
Since I never specifically rumored the D-Pad and MCS switch, quite often the question came up in the comments asking me if this means that MCS and D-pad are confirmed. So let me answer this very clearly in a dedicated article: yes, the Fujifilm X-T5 will have a manual MCS switch and a D-Pad.
Fujifilm X-T5 rumors recap: