Fujifilm X-T5 Mock-Up (Almost Perfectly Accurate, Except for…)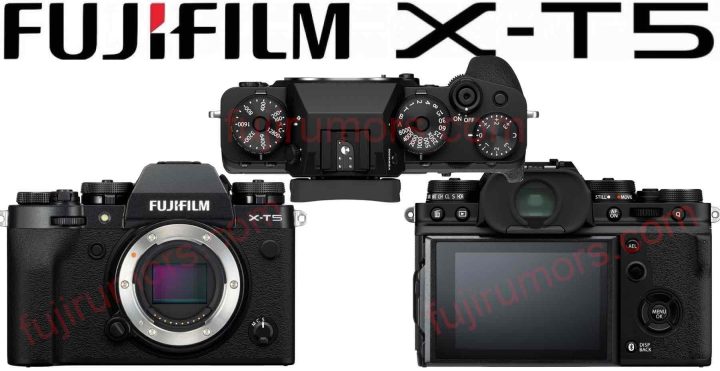 Ok guys, so how does the Fujifilm X-T5 look like?
Well, according to our sources you could basically imagine it as a smaller X-T4 with the 3 way tilt screen of the Fujifilm X-T3.
But there are some minor details that we will try to illustrate with some renderings we made below.
And to be clear: what you see below is NOT the real Fujifilm X-T5, but the final thing will be very close to what you see here. The only difference between these mock-ups and the real Fujifilm X-T5 will be that the size of the X-T5 (for example the real X-T5 is a bit narrower) and the grip is slightly different. The mock-ups use the grip of the X-T4 because that grip is closer to the real X-T5 than the grip of any other X-T camera.
Overall, let's put it down like this: these mock-ups are so close to the real Fujifilm X-T5, that when the real X-T5 leaks very soon, you will find the leaked images very boring ;).
Lets start with the front: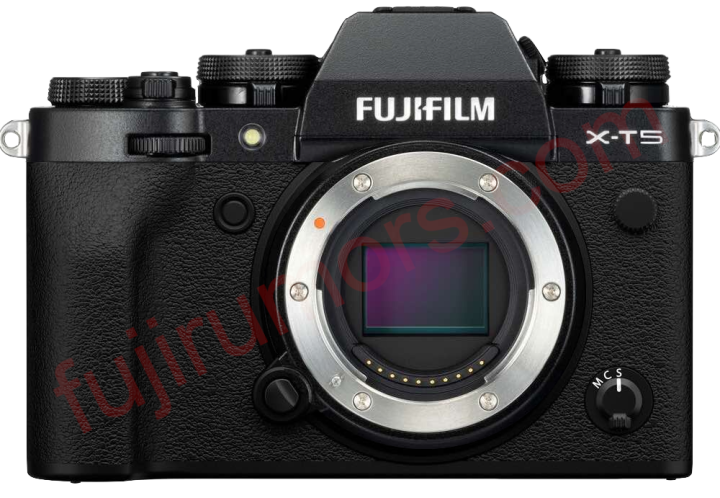 FRONT
The front of the Fujifilm X-T5 is a mix between the X-T4 and X-T3.
In terms of grip, has a deeper grip design closer to the one of Fujifilm X-T4.
Attentive readers will notice that the EVF hump on the Fujifilm X-T5 looks more similar to the one of the X-T3. Personally, I prefer it like that over the flatter design of the X-T4. I will share a side by side comparison of the two designs below and you guys can tell me which one you prefer.
You can see, the MCS switch is still there.

Loading ...

TOP
In this case I literally just took the top of the X-T4, as it will be identical. Although the grip design on the Fujifilm X-T5 will be slightly different, so expect a minor difference there on the X-T5 compared to the mock-up we shared here.
And of course the ISO dial, which will now start at 125 ISO.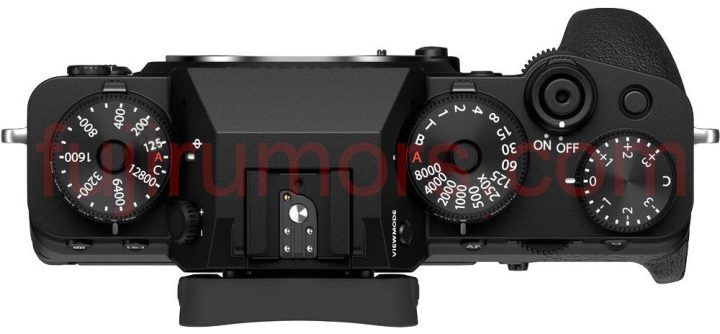 BACK
Also in this case it will be a mix of X-T4 and X-T3.
All the buttons and markings will be identical to the Fujifilm X-T4, except for the DIPS/BACK button, which will have a bluetooth logo printed on it.
And of course, the selfie screen is gone, so you can see it will feature the 3 way tilt screen.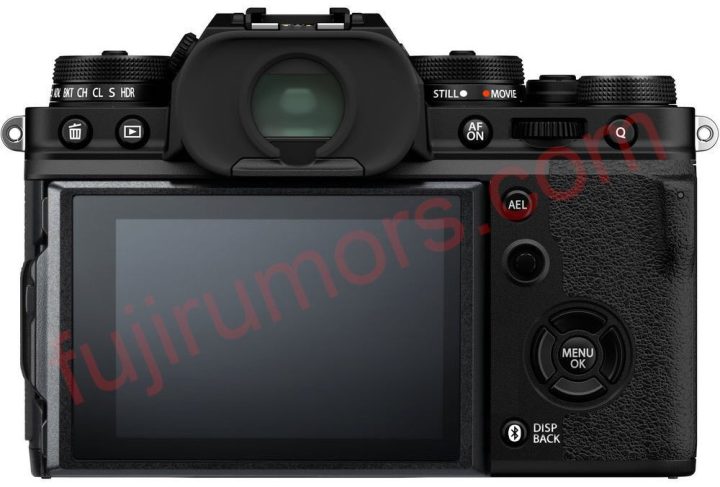 CONCLUSION
The Fujifilm X-T5 is a fusion of X-T4 and X-T3, in a smaller package than the X-T4 and with its own peculiarities, such as the new grip design (which we haven't shared in these renderings) and a bluetooth logo print.
In short: it looks super sexy and I can't wait to get mine. ;)
Fujifilm X-T5 rumors recap: