RUMOR: Fujifilm X-T5 Shipping Mid November (Announcement November 2)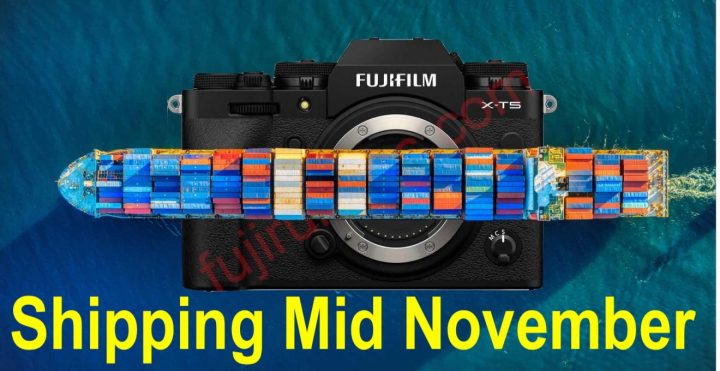 Fujifilm seems to be in a hurry with the Fujifilm X-T5.
We told you Fujifilm will announce the Fujifilm X-T5 (and XF30mmF2.8 Macro) on November 2 and in fact it is now official as the Fujifilm X summit has been annouced. That's per se surprising, as they never launched camera gear in November.
But it gets even better.
Fujifilm will start shipping the Fujifilm X-T5 already in mid November, which means just about 2 weeks after its announcement. I can't remember Fujifilm ever start to ship gear as fast.
Fujifilm X-T5 rumors recap: