FujiCast Talk with Fujifilm Manager: About X-T5 and X-T5S Possibilities, X-Pro4, X-H2 and X-H2S, Autofocus, Firmware Updates and More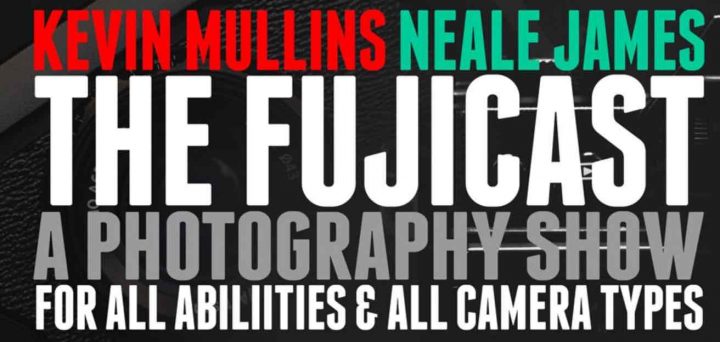 In the lastest Fujicast episode, Kevin and Neale have, among the others, a talk with Fujifilm UK manager Andreas Georghiades recoded live at the House of Photography in London.
Down below you find a summary as well as the full 1+ hour podcast to listen.
Fujifilm X-H2 and X-H2S
PSAM dials won't appear on all the other models
Fujifilm got to a point that they need to appeal also to customers of other brands
cameras like X-S10 and X-H2S with PSAM serve that purpose
X-H2 will have X-Trans 40MP sensor. First camera to feature that sensor
X-H2S was announced first, because it is the flagship in terms of speed and performance
reason for long wait of X-H1 successor was the need to wait for a new sensor and processor to do just this
X-H1 was most advanced X camera when it was announced, but it was at the backend of the life of that sensor/processor generation
Fujifilm learned from that mistake, and now introduced the X-H2/S along with the newest sensor/processor generation
Autofocus
3 reasons for X-H2S Autofocus performance: stacked sensor, processor and autofocus algorithm
as for X-H2 with 40MP, if you eliminate the stacked sensor, you still have 2 out of the 3 elements on the X-H2
he does not know though, how the autofocus on the X-H2 will compare to the X-H2S
X-H2S will be faster because of the stacked sensor. But X-H2 will be faster than 4th generation Fujifilm cameras as it will have new processor and new algorithm
Fujifilm X-T5 and X-T5S
historically Fujifilm launched a new sensor and processor with a camera model, and then every 6 months a new camera came out featuring that same sensor and processor
not all cameras having the same sensor/processor also have the same features
this confused customers, as an X-T30 owner might have wondered why his camera does not have same features of an X-T3 camera
it's a lot easier to sell someone up on a different sensor by saying if you want faster readout get the camera with this sensor, or higher resolution take this sensor, rather than saying "you need a bigger resolution EVF or SD-card slots or WR", as those are nuances most consumers don't understand
so the short answer is: he does not see more camera models coming with this dual sensor option (like X-H2 and X-H2S), as it would get far too confusing to the range
he believes Fujifilm will end up cherry picking which sensor to use in which camera body*, thinking at the target consumers and the price point
* this has basically already been said and confirmed by a Japanese Fujifilm manager, when he said that only the X-H line is suitable to sport both sensors. We also already asked you which sensor you want in which camera line, and you can see the poll results here.
NOTE: FujiRumors already unveiled which sensor the Fujifilm X-T5 will have!
Fujifilm X-Pro4
he does not know if there will be an X-Pro4 in the next 12 months. There will be one at some point
In the past Fujifilm released an X-Pro camera about every 4 years.
If Fujifilm Japan would continue this way, this would mean an X-Pro4 in early 2024 maybe, based on that launch schedule (not based on information he has)
Firmware Updates
Q: How has Fujifilm's viewpoint on firmware updates evolved over the years?
when Fujifilm started, the were learning how sensor and processors work and hence engineers were able to improve cameras via firmware updates overtime, instead of just releasing new cameras to add new features
now engineers understand more right at the start of a product's life cycle and hence the amount of firmware updates bringing new features has decreased
So, initially the Fuji team was learning, also thanks to a lot of feedback from photographers on what features Fuji cameras should have, what was possible from a firmware perspective, what needed hardware upgrades as well
Fujifilm took the feedback, learned from it and delivered firmware updates to give back to the community
at some point some people expected that things have to come with a firmware upgrade and everybody started demanding and expecting
but now product planers and engineers know more from the start because they have much more experience as opposed to when the X series started
and More
he is not aware of Fujifilm working on flashes
third party support is excellent (Godox, Profoto…)
you need to have a whole system of flashes to be appealing to buy into it, but Fujifilm has not the resources right now to develop all those flashes
they went to Nissin to ask if they can re-badge theirs and add a few features
he can't see Fujifilm make small compact manual focus only lenses in future. But the more third parties make such lenses the better it is for the system
You can listen to the full podcast below.
Follow FujiRumors on Facebook, Instagram, RSS-feed, Youtube, Flipboard and Twitter.
100% Fuji Colors Power
Rumors and Discussions