Chip Shortage Delays Nikon Z9 Delivery to October 2022 – Bad News also for Fujifilm (and Fujifilm X-H2)?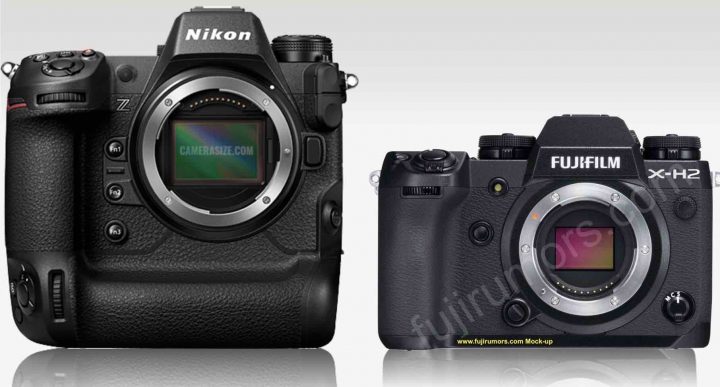 The worldwide chip shortage and the camera high demand is pushing the next stock shipment for the brand new Nikon Z9 to October 2022 according to various Japanese retailers as reported by SonyAlphaRumors.
We are talking about a flagship camera, on which Nikon totally relies on to recover from their dramatic market share decline (Nikon is behind Fujifilm in the mirrorless camera market and with DSLR included is way behind Sony and Canon).
Moreover, SAR also says that Sony has postponed most of their new camera launches to the second half 2022.
So the fact that Nikon won't be able to ship the latest orders of their single most important camera for many months to come should put all camera manufacturers into high alert, even Fujifilm.
If the chip shortage is really going to last that long, then I wonder how this will affect also planed Fujifilm announcements for 2022.
And here is where we have to talk about the Fujifilm X-H2.
Fujifilm X-H2 Announcement
We know one thing for sure (thanks to our sources): the next camera Fujifilm will launch is the Fujifilm X-H2.
Let me say it again: no other X series camera is planed between now and the Fujifilm X-H2.
Considering that the last "real" X series camera announcement was the Fujifilm X-E4 back in January 27 (I refuse to consider the Fujifilm X-T30II a "new" camera, as it basically just an X-T30 on firmware steroids, and the Fujifilm X-T3WW is an X-T3 without charger), we are now waiting since almost 1 year for a new X series camera to come.
That's a whole lot of time.
Given the long wait, I hope Fujifilm was somehow also able to organize enough chips for the Fujifilm X-H2 in order to announce it as soon as possible, ideally in early 2022 (as most of you speculate).
And considering how important the Fujifilm X-H2 is for Fujifilm, I am sure they'll do everything they can to release the X-H2 as soon as possible.
But these are crazy times, and I highly doubt Fujifilm has at this point set any solid announcement date for the Fujifilm X-H2 yet.
And quite honestly, would anybody of us be surprised if the Fujifilm X-H2 would materialize only in the second half 2022? I guess not, considering the circumstances.
But let me be clear at this point: I still hope for an early 2022 announcement for the X-H2. It's not a rumor, just a hope. I just say that if it would come later, I personally would not be overly surprised by that, even if that would mean that Fujifilm hasn't launched a new X series camera in 1.5 years or more.
Solution for the Worst Case Scenario
If the chip shortage would force Fujifilm to postpone the launch of the Fujifilm X-H2, then I hope that they will at least make some sort of "development announcement" as they did for the Fujifilm X-Pro3.
In fact they partially already did it also for the Fujifilm X-H2 when they said that in 2022 there will be a stacked BSI X-Trans sensor for Fujifilm APS-C cameras. Sure, the X-H2 was not mentioned, but trust me, the Fujifilm X-H2 will be the first X series camera to sport such a sensor.
But that's not enough.
In case of a longer delay (which I hope won't happen), my hope is that Fujifilm will make a more solid and concrete Fujifilm X-H2 development announcement, in which not only they could show us mock-ups (as they did with the X-Pro3), but also give us a more solid date as far as the announcement goes.
For many professional photographers, having a perspective on where a certain system is going and developing, can be a reason to stick or switch to that system (or away from it). Hence, Fujifilm can't keep silent for too long on the Fujifilm X-H2 front.
Sure, FujiRumors can contribute a bit to keep the buzz going thanks to the rumors shared by our sources, which help to keep confidence in the X series future (and hence keep people into the system and making others curious about it). Just take a look at the rumors below, and you'll understand that Fujifilm is planing big things for 2022. But at some point also Fujifilm has to come forward more decisively than they already did.
With all that said, I hope there won't be any need for a development announcement and that the Fujifilm X-H2 will come soon enough.
Fujifilm X-H2 Rumors Recap
The Fastest Growing Fujifilm Group
Join Our Owners Groups
Join Our Facebook Pages