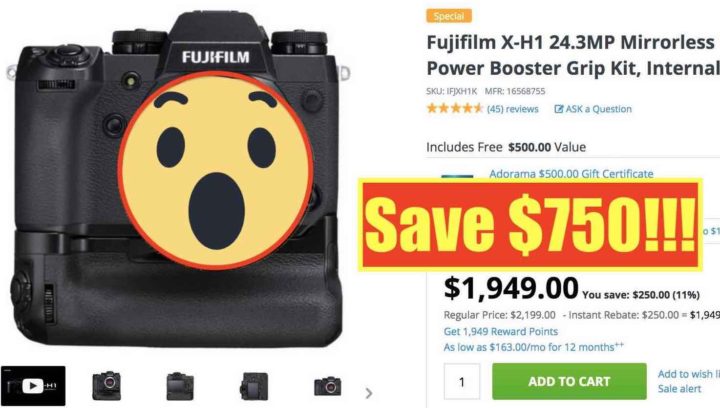 Fujifilm X-H1
Ok guys, I call this the "Deal of the Year".
Thanks to up to $500 gift card on top of the official $250 Fujifilm deals on Fuji X-H1, you can now save up to $750 on Fujifilm X-H1.
No indication on how long this super-deal will last, so you better act fast.
And if you think this means the Fuji XH2 is just around the corner, then forget it. We already shared the rumor, that it won't come in 2019. Read all Fuji X-H2 details on fujirumors.com.
Follow FujiRumors on Facebook, Instagram, RSS-feed and Twitter
Feed Your Fujifilm X-H1 Addiction
Fujifilm X-H User Group
Fujifilm X-H Page
X-H1 (save $250): BHphoto, AmazonUS, Adorama, Focuscamera
X-H1 + v. grip (save $250): BHphoto, AmazonUS, Adorama, Focuscamera