Fujifilm X-T3 Weather Sealing Tested with Excellent Results, as Opposed to Sony A7rIII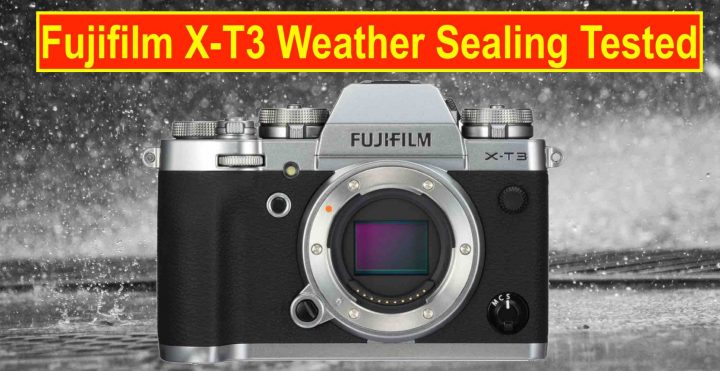 Fujifilm X-T3 Weather Sealing
Imaging Resorce has now added their weather sealing test to their Fujifilm X-T3 review, with excellent results!
They give it a rating of 4 (with 1 being the worst and 5 the best)
Their conclusion:
Overall, the Fujifilm X-T3 seems to be very well-sealed against the weather. It passed our standard 35-minute "heavy rain" test with flying colors, and whilst its touch screen didn't work when wet, its eye-detect EVF sensor worked throughout. Beyond that, it stood up to just under 40 minutes of the same soaking the day after, impressive given that its gaskets would already have been pretty wet from the first day's test. And even after this extreme soaking, it returned to full functioning after just overnight drying.

Bottom line, the Fujifilm X-T3 has very good weather-sealing, and we'd have no qualms about using it for short intervals in heavy rain, and for longer periods of time in light rain or drizzle.
There is a difference between being weather sealed only on paper or in real life, right Sony? (video below) ;)
To read the full test, check out imaging-resource here.
Follow FujiRumors on Facebook, Instagram, RSS-feed and Twitter
X-T3 Rumors, News and Community