Fujifilm GFX100 Sets New Benchmark in DPReview Studio Scene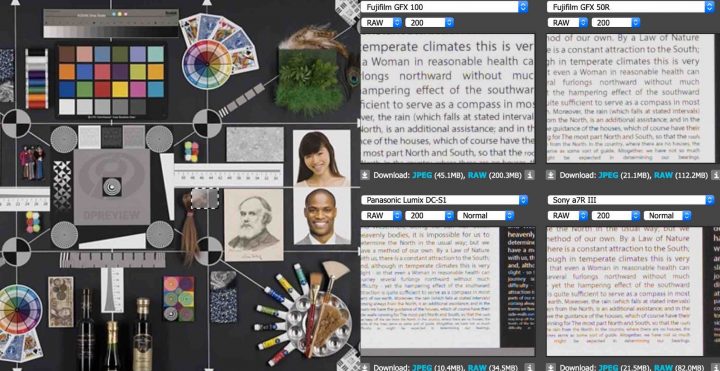 Fujifilm GFX100
The first test was flawed, so DPReview had to update its Fujifilm GFX100 studio test scene
They now published the new results, and in their own words:
"As you can see, the camera is extremely sharp and capable of resolving nearly everything in our test scene. Many of the finest targets that exhibit aliasing on the already impressive GFX 50R (shot with the same lens) are more convincingly resolved by the 100MP camera, meaning that its images look better than the older camera's shots do, even when downscaled to the same resolution."
In short: it's the best camera ever tested, and they now borrowed a 150MP Phase One IQ4 to try to beat it!
Check out the results at DPReview here.
Oh Boy, I loved shooting the GFX100 this weekend!
Fujifilm GFX 100: B&H Photo, AmazonUS, Adorama, Focuscamera
The GFX Community
Follow FujiRumors: Facebook, Flipboard, Instagram, RSS-feed, Youtube and Twitter