Meet the Fujifilm X-H1… Now also Top & Backside View


Fujifilm X-H1 Sketches
We already leaked the front of the Fujifilm X-H1 here.
Now the Japanese source finally shared also the Back and Top side of the camera.
This is no technical drawing, but a manual sketch, made quickly for us from our Japanese source, but you guys won't really notice any relevant difference to the real camera, once we see the first pictures.
I would like to say a big thanks to the Japanese source and to all other source, who keep up helping me on FujiRumors. A virtual hug to all of them out there.
What we See
Please note that the viewfinder protrudes backwards. It is not that easy to see, due to the perspective of the sketches, but it's basically a little block protruding from the back of the camera. It's great to have a bit more distance between nose and screen ;).
For comparison, I show you also the X-T2, where the viewfinder is basically perfectly in line with the back of the camera.
Overall, the X-H1 looks like an X-T2 with a GFX handgrip.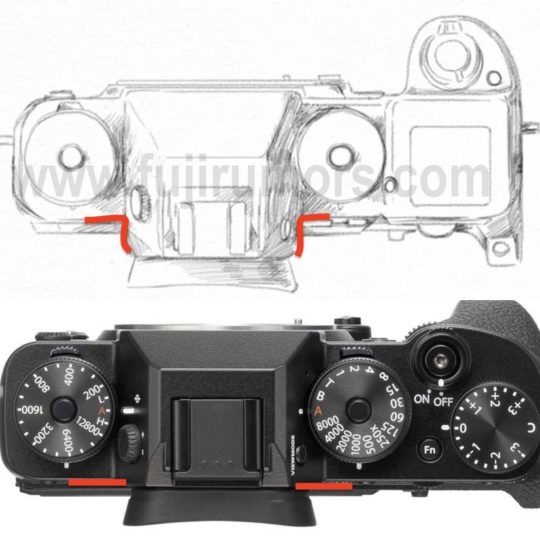 There is the joystick, the Q button the very right of the camera and all the other buttons you already know from X-T2 and GFX. There is also AF-ON button.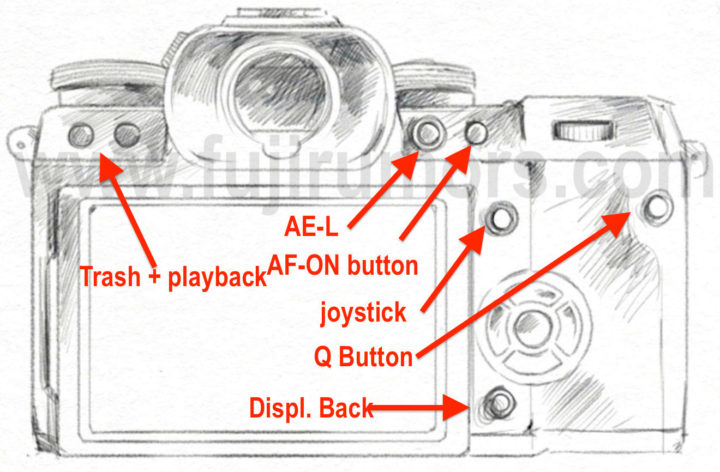 New Size Comparison
There is also a new size comparison X-T2 Vs. X-H1 made by a FR-reader at our exploading X-H facebook group. Check it out below. In this size comparison it seems that the difference between X-T2 and X-H1 is a bit smaller than in the one we shared earlier.
stay tuned for more :)

Facebook, RSS-feed, Twitter and Instagram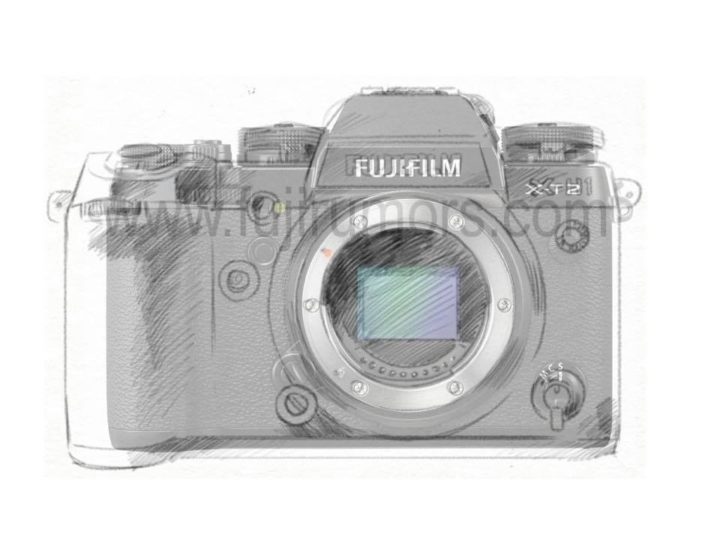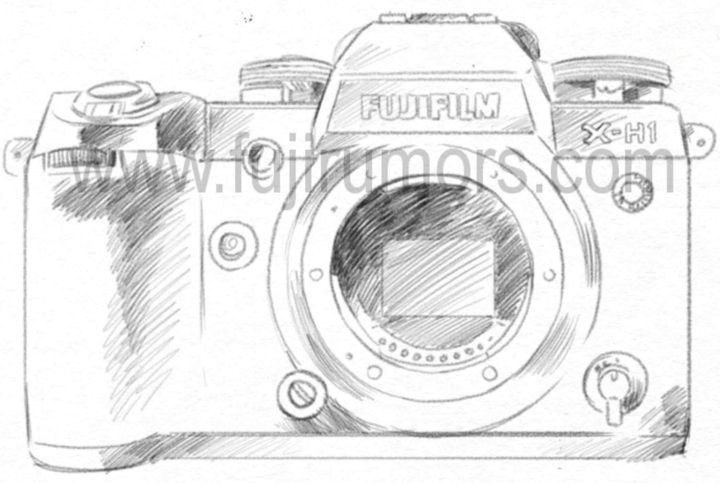 Fujifilm X-H1 Rumored Specs