Fujifilm X-H2S Sensor Details :: X Summit May 31 :: XF150-600mmF5.6-8 and XF18-120mmF4 :: Split X-H2S & X-H2 Announcements :: Top 10+ April Articles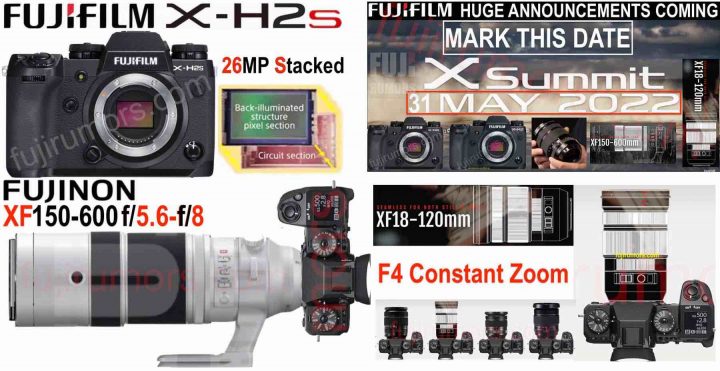 April was a month rich on rumors, with the Fujifilm X-H2S rumors being on top of your interest.
However, there was so much more. In fact, so much, that for this edition, we extended our usual top 10 of the months list to a top 15 list.
And on more thing: in May, there will be even more and eve hotter rumors, including the answer to some of the most urgent questions I often read in the comments. I am just working on getting it all multiple confirmed and getting in all the permission from sources.
Follow FujiRumors on Patreon, Facebook, Instagram, RSS-feed, Youtube, Flipboard and Twitter
Join Our Owners Groups
The Fastest Growing Fujifilm Group