BREAKING: Fujifilm to Release Fujinon XF150-600mm f/5.6-8 (in XF200mmF2 alike Color)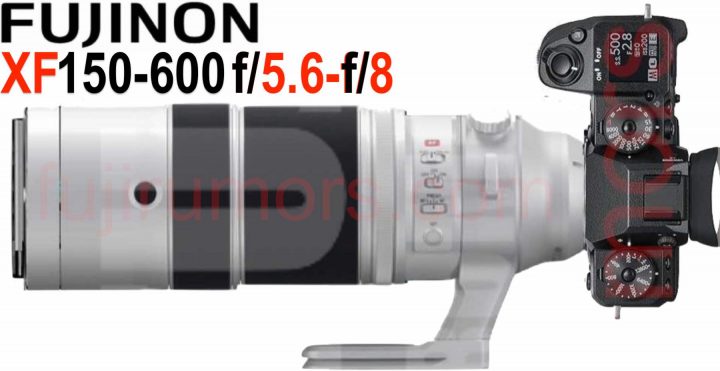 Thanks to our sources, we can now report the aperture range of the Fujinon XF150-600, a lens that has been initially leaked here on FujiRumors back in January 2021 and Fujifilm officially disclosed in September 2021.
According to the information provided to us (thanks!), Fujifilm will release the Fujinon XF150-600mm f/5.6-8. Also, it will be similar in color to the Fujinon XF200mmF2.
Back in 2021 Fujifilm did provide us with some technical sketches about this lens and we used it to make a size comparison to the Fujinon XF100-400mm f/4.5-5.6 and the Fujinon XF200mmF2. You can see the size comparison here.
And to be clear, the image above is just a rendering based on the technical sketch of Fujinon XF150-600mmF5.6-8 provided to us directly by Fujifilm. So shape and size are identical to what Fujifilm already disclosed. We just have it rendered in white here and mounted a Fujifilm X-H1 camera.
More rumors are coming… stay tuned ;)
Join Our Owners Groups
The Fastest Growing Fujifilm Group