Would it be Madness? Selling X-T4 and X-E3 to get the Fujifilm X-E4?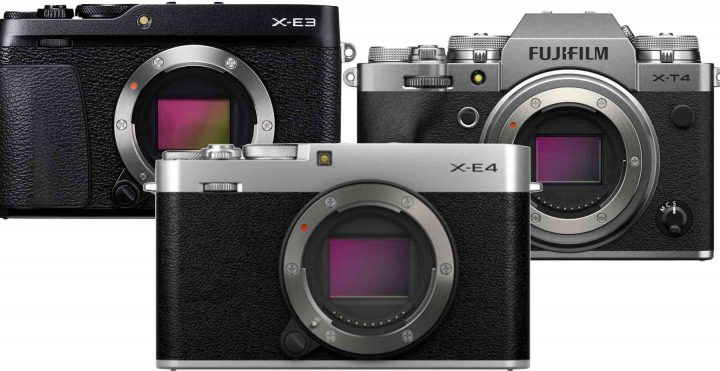 There is this weird idea that keeps hammering my head.
It says: sell the X-T4 and X-E3 and get the Fujifilm X-E4.
Why?
Because the X-E4 would be the perfect fusion between the form factor I love (X-E3) and the power I sometimes need (X-T4). Plus it would have a two way tilt screen which I vastly prefer over the selfie screen on my X-T4 (even though in some radical composition necessities it can be very helpful).
So this weekend I will just make shameless private use of FujiRumors and ask what you think about this idea.
But let me be clear: this post is not to say the X-E3 is not a capable camera. I mean, I shot a wedding with it and it worked just fine. But the X-T4 is simply the more powerful tool and in some occasion this extra power can be useful.
So why am I still hesitating?
The reason is simple: I'd no longer have an X series camera with IBIS (only my GFX100S).
Now, I know some guys claim IBIS is for losers and it completely destroys the photographic purists experience. But trust me, when you hike for hours up a mountain (as I love to do), and maybe at some very narrow path you want to stop to grab a quick picture with a tired and shaking hand or you have your son on the your back moving around while you try to take a picture, then having the IBIS solution as an option is more then welcome. And if I don't need it, I turn it off… easy ;).
So what should I do?
And yes, I know the 5th generation of Fujifilm cameras is coming. I will probably get one of those cameras, too. So maybe it would be better to wait and see what Fujifilm has to offer in 2022/early 2023, and based on that see which cameras sell, keep and buy.
I don't know, I am confused. Maybe just sell everything and go for X-E4. Or wait a bit longer, see what the future brings, and then take decisions.
And since lately I am so absorbed by Fujifilm X-E4 reviews, trying to make up my mind, I will share a couple of reviews down below.
Reviews… or 5 Reasons why the Minimalist X-E4 is Perfect for Stree Photography
alwinkok – X-E4: Minimalism = Limitation?
ephotozine – 5 Reasons Why The Fujifilm X-E4 Is The Perfect Street Photography Camera