The Guardian Nominates Fujifilm Shooter and WPP Award Winner Yasuyoshi Chiba "Agency Photographer of the Year"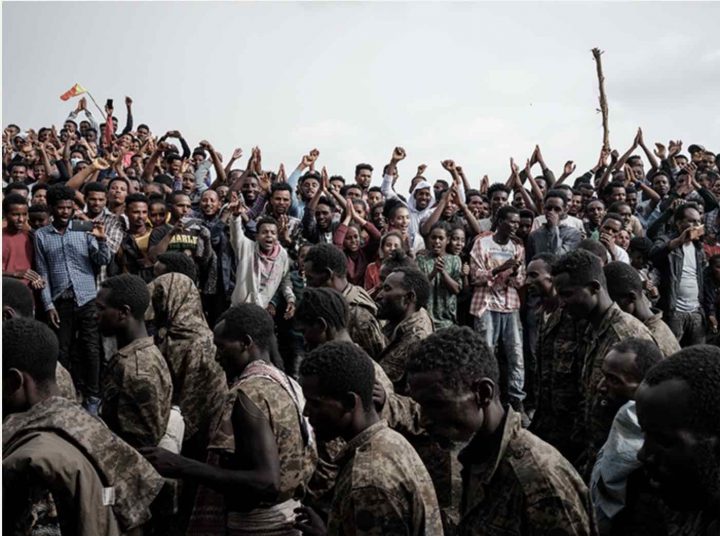 Do you remember when back in 2020, photographers using Fujifilm X and GFX gear creamed off tons of prestigious awards at the World Press Photo Awards, including the top spots for the two most prestigious categories, World Press Photo of the Year and World Press Photo Story of the Year?
Well, Yasuyoshi Chiba, the winner of the World Press Photo of the Year, who took this amazing image with his Fujifilm X-H1, has now been nominated "Agency Photographer of the Year" by The Guardian.
Congratulations again to Yasuyoshi Chiba and make sure to check out his instagram here, where all the images shared so far are taken with the Fujifilm X-H1 and Fujifilm GFX100.
As for the images in this specific reportage from Tigray (Ethiopia), Yasuyoshi Chiba used his GFX gear with the one lens I dream to own for my GFX100S, the Fujinon GF50mm f/3.5.
For the full article check out TheGuardian here.
One more thing:
Yasuyoshi Chiba is planning to do photo exhibition of the images of Tigray from Ethiopia (and Sudan for refugees) in February and March, both at Fuji's imaging plaza (below is info, in japanese though). Pictures at the exhibition are all taken by GFX100+GF50mm.
Some Fuji Pro Work:
Not enough? Well, then know that photographers using Fujifilm cameras also…
Hey Jared… are you really sure about that Fuji, LOL? ;)
The Fastest Growing Fujifilm Group
Join Our Owners Groups
Join Our Facebook Pages