Marco Urso Snaps Wildlife Photographer of the Year 2017 Image with Fujifilm X-T2 and XF 50-140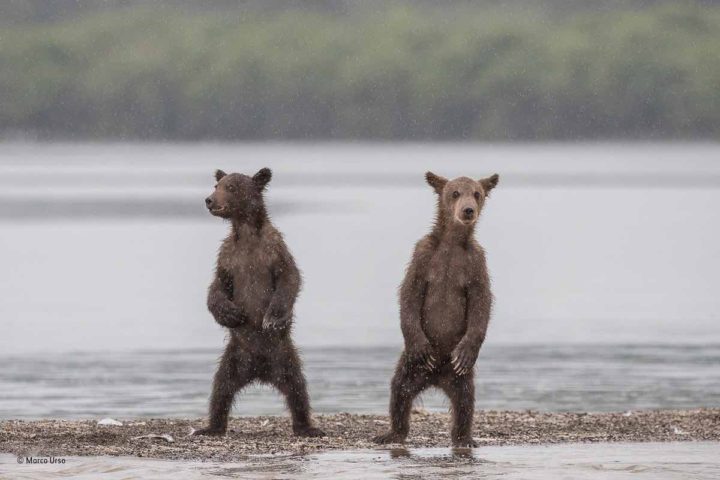 Fujifilm Goes Wildlife
Back in October, we reported how an image of Peter Delaney won the Wildlife Photographer award in the portraits category.
But there is more.
Also Marco Urso snapped one of the wildlife photographer awards winning images 2017. The picture "Funny Brothers" shows two young bears standing and watching out for some fresh Salmon.
Congratulations, Marco!
Marco's image is also available for public "People's Choice Award" voting until February 5th here. So feel free to support his image.
Interesting to note, both images, the ape of Peter Delaney and the bears of Marco Urso, have been taken with the XF50-140, which, according to our huge polls, is your top 2 favorite Fujinon lens for wildlife photography.
XF 50-140mm (save $150): BHphoto, AmazonUS, FocusCamera, Adorama
X-T2 Body (save $100): BHphoto, AmazonUS, Adorama, Focuscamera
via fujifilm-x
Fujifilm X series camers also…
made the cover of the TIME magazine (story here)
won the World Photography Arts&Culture Award 2015 (story here)
won the First Prize of the World Press Photo Category "Stories (stroy here)
made the front page of the Wall Street Journal (story here)
were good enough for God's work (story here)
captured America's most hated man (story here)
distracted a French presidential candidate during his interview (story here)
won the world wildlife photography award in Portraits category (story here)
won the world wildlife photography award (story here)
and more…