It's a Triumph: FUJIFILM Wins Top 2 World Press Photo Awards and Even More… Despite not Being Full Frame ;)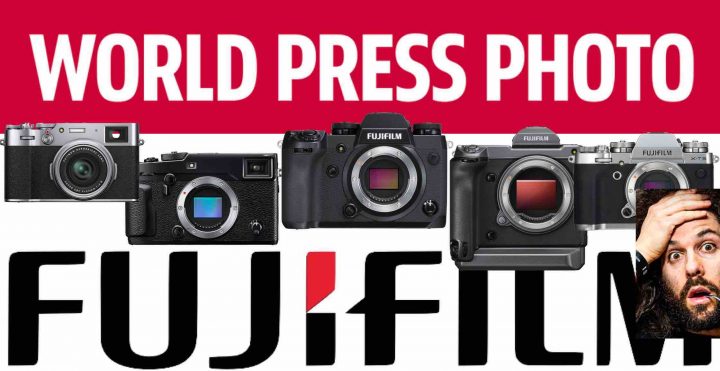 Forget TIPA… there are other awards that count!
And I must come back to talk about the World Press Photo Awards, because we missed to highlight something in our previous post here.
In fact, not only Yasuyoshi Chiba won the World Press Photo Award with an image he took with his Fujifilm X-H1.
But in the stories categories, it was Romain Laurendeau to win, with his Fujifilm X100 series cameras.
Hence, the top 2 World Press Photo awards go all to fellow Fujifilm X shooters!
World Press Photo of the Year – Yasuyoshi Chiba – Fujifilm X-H1
World Press Photo Story of the Year – Romain Laurendeau – Fujifilm X100, X100T, X100S
And if that's not good enough, Fujifilm X shooters won the first, second and third prize also in other categories!
Hey Jared… are you really sure about that Fuji, LOL? ;)
General News
Singles
Yasuyoshi Chiba – Fujifilm X-H1
Alessio Mamo – Canon 5D MK IV
Ricardo García Vilanova – Fujifilm X-T3
Stories
Lorenzo Tugnoli – Sony a7r II and Sony a7r III
Steve Winter – Canon 5D Mk IV
Nicolò Filippo Rosso – Canon 5D Mk IV
Nature
Singles
Alain Schroeder – Fujifilm X-Pro2
Alejandro Prieto – Nikon D850
Antonio Pizarro Rodriguez – Canon 5D Mark III
Stories
Alain Schroeder – Fujifilm X-Pro2
Brent Stirton – Canon 5D Mk IV and Canon 5DS R
Peter Mather – Fujifilm X-Pro2 and Nikon D4
Portraits
Singles
Tomek Kaczor – Canon 5D Mark III
Lee-Ann Olwage – Canon 5D Mark III
Alon Skuy – Canon 5D Mark IV
Stories
Adam Ferguson – Sony a7r III
Tatsiana Tkachova – Fujifilm X100T and Fujifilm X-T10
Tadas Kazakevičius – Mamiya RZ67 Pro II
Long-Term Projects
Stories
Romain Laurendeau – Fujifilm X100F, X100T, X100S
Sabiha Çimen – 500C/M Hasselblad
Daniele Volpe – Nikon D600, Nikon D3
Contemporary Issues
Singles
Nikita Teryoshin – Nikon D810
Sean Davey – Canon 5D Mark IV
Mark Peterson – Sony A7rIII
Stories
Lorenzo Tugnoli – Sony a7r II and Sony a7r III
Steve Winter – Canon 5D Mk IV
Nicolò Filippo Rosso – Canon 5D Mk IV
Enviroment
Singles
Esther Horvath – Nikon D800
Noah Berger – Nikon D5
Frédéric Noy – Nikon D750
Stories
Luca Locatelli – Fujifilm GFX 100 and DJI
Maximilian Mann – Fujifilm X-Pro2
Sports
Singles
Mark Blinch – no data
Silvia Izquierdo – Canon 5D Mark IV
Oli Scarff – Nikon D4S
Stories
Wally Skalij – Nikon D5
Olivier Papegnies – Leica M10
Kim Kyung-Hoon – Canon EOS-1D X Mark II
Spot News
Singles
Farouk Batiche – Canon EOS-1DX
Dai Kurokawa – Canon 5D Mark IV
Ramon Espinosa – Sony A7rII
Stories
Mulugeta Ayene – Canon 5D Mk III
Matthew Abbott – Nikon D5
Oliver Weiken – Canon EOS 5D Mark IV
FujiRumors is on Patreon, Facebook, Instagram, RSS-feed, Youtube, Flipboard and Twitter
Our Owners Groups
Our Facebook Pages