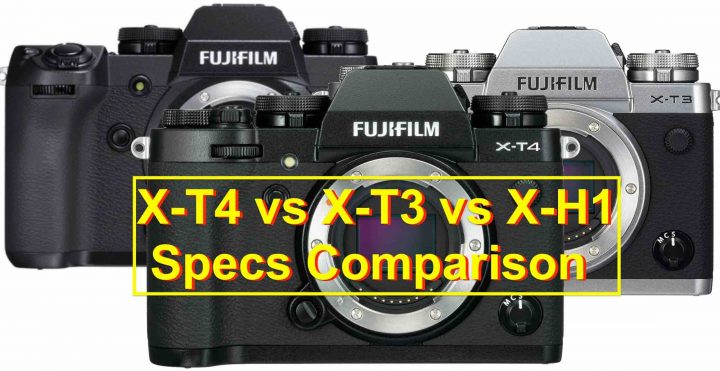 Just a few days before the official announcement, we know quite a bit already about the Fujifilm X-T4, thanks to the major exclusive leaks on FujiRumors here and here, and the size and weight leak by nokishita here.
So I thought we can already launch a first, and already almost complete, Fujifilm X-T3 vs X-T4 vs X-H1 specs comparisons sheet.
Thanks to FujiRumors sources, the specs comparison is already almost complete.
We have only missing some data, like the official battery life, the fps with electronic shutter, the official buffer rate and the official EVF specs. For the rest, it's basically complete.
Of course I will add, change and complete it once more leaks come in.
Join FujiRumors on Patreon, Facebook, Instagram, RSS-feed, Youtube, Flipboard and Twitter
→ Top X-T Community: Fujifilm X-T facebook group
→ Top X-T Page: Fujifilm X-T Page
Specs Comparison Below