Fujifilm X-T4 Size and Weight Leaked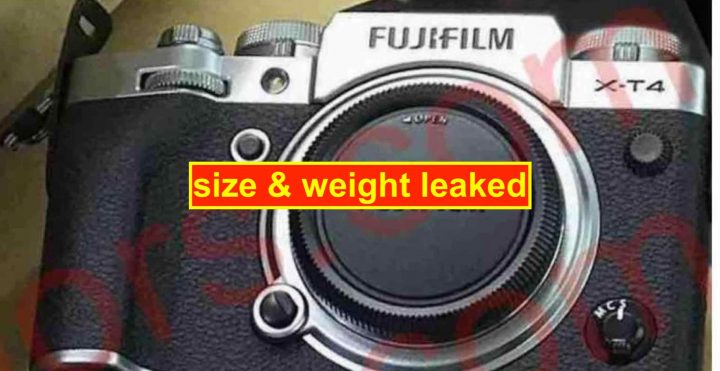 The size and weight data have now been leaked by nokishita. Many of the other specs we leaked already a few days ago here and here.
Fujifilm X-T4: 134.6 x 92.8 x 63.8 mm and weighs 607g
For your reference, the Fujifilm X-T3 has the following data: 132,5 × 92.8 × 58.8 mm and weights 539 g.
This means the X-T4 is (compared to X-T3):
1.51% longer
same high
8.5% thicker
12,6% heavier
The Fujifilm X-T4 will be announced February 25/26 (depending on your time zone here)
via nokishita
Join FujiRumors on Patreon, Facebook, Instagram, RSS-feed, Youtube, Flipboard and Twitter
→ Top X-T Community: Fujifilm X-T facebook group
→ Top X-T Page: Fujifilm X-T Page