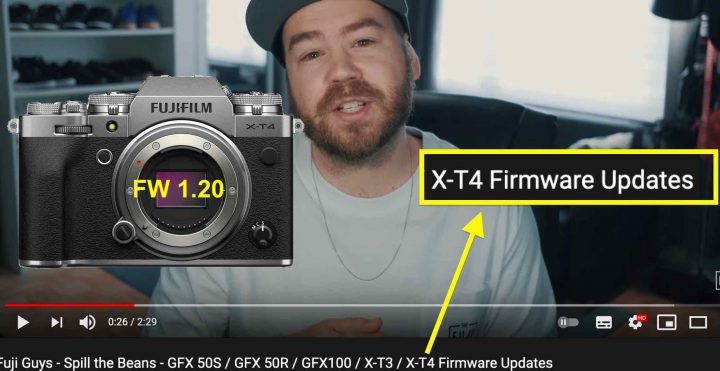 As FujiRumors reported, Fujifilm has released several firmware updates over the last two days:
Now the Fuji Guys posted a video overview on the new firmware.
What's curious, is that they also talk about a new firmware 1.20 for Fujifilm X-T4, which in fact has not been released. So I guess we will see it coming very soon.
And what does the X-T4 firmware bring? Well, the Fuji Guys tell us the following: