Fujifilm GFX50R and Silver X-T30 Now Discontinued at B&H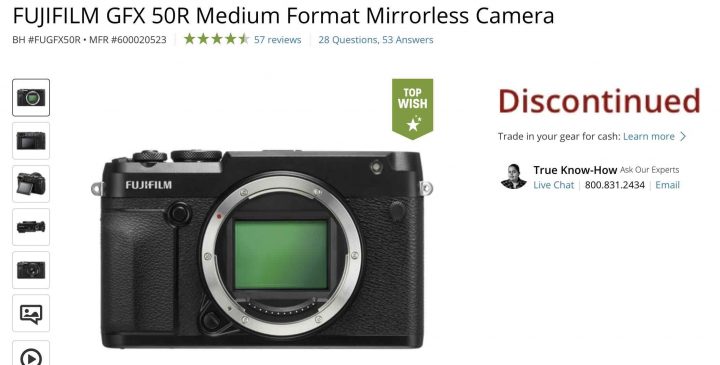 The heavily discounted Fujifilm GFX50R as well as the silver X-T30 are now marked as discontinued at BHphoto.
If you want to grab the last samples for a crazy price, you can still find some GFX50R cameras at Adorama here and Moment here.
The X-T30 is still available in black and my personal favorite, the charcoal silver version, at BHphoto.