While Sigma Sleeps, Tamron Confirms Three More Fujifilm X Mount Lenses Coming Next (11-20mmF2.8, 17-70mmF2.8 and ?)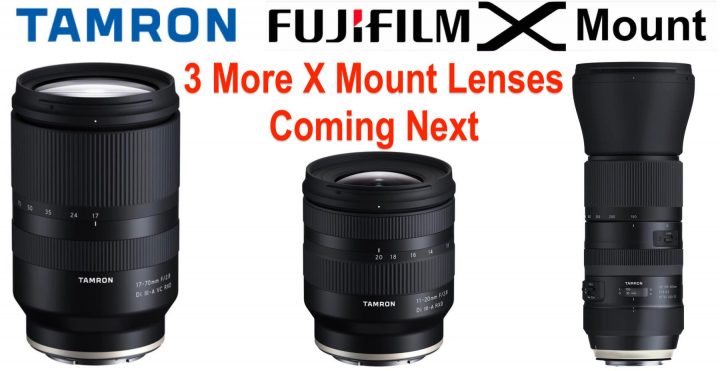 Back in July Tamron already officially confirmed that more Fujifilm X Mount lenses will come in future (in addition to the already available Tamron 18-300mm f/3.5-6.3).
Now in a new interview a Tamron manager confirmed it and gave a few more details for the upcoming Tamron X mount lenses, and he mentioned they plan to release three lenses next:
a standard zoom
a wide-angle zoom
a telephoto zoom
So the above is what I have read with my own eyes watching the X Talk with Tamron (video below). But a FR-reader contacted me saying that a Tamron manager also went more specific saying that some of the options Tamron considers to make are the following:
This would make a whole lot of sense as both these lenses already exist for APS-C Sony E mount. And yet, just to be clear, I have not personally read this information but it has been passed to me anonymously by a FR-reader via rumor box, who told me a Tamron manager mentioned these two lenses. If anyone has the link to this statement, feel free to send it to me via fujirumor@gmail.com or share it in the comments.
As for the telephoto zoom, check out the results of our huge Tamron (and Sigma) X mount lens wishlist survey to see what FR-readers desire most.
Time to wake up Sigma ;).