Top Voted SIGMA vs TAMRON: The Ultimate FUJIFILM X Mount Third Party Wish List Lens Poll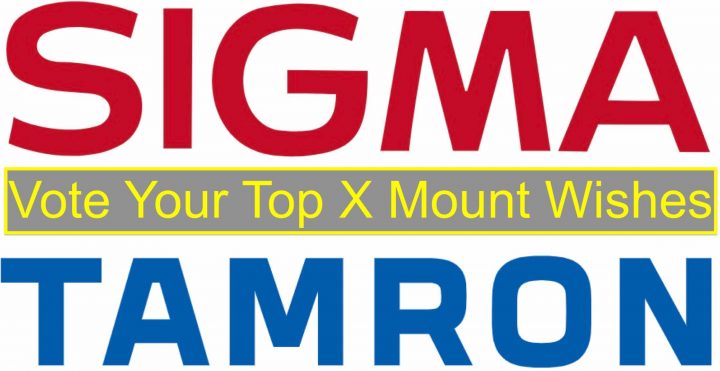 Since Fujifilm officially announced that they opened the Fujifilm X mount for third party lens manufacturers (with Tokina the official partner), many of us started expressing wishes for Tamron and Sigma lenses coming for Fujifilm X mount.
I was curious to see which lenses you'd like, and launched two mega surveys, that included all Sigma and Tamron lenses available on the market.
You can check out the Sigma mega poll here and the Tamron mega poll here.
Now, here are the top 10 results for each brand, but I also was curious to let Sigma and Tamron battle in one and the same survey. So I let the top 10 Sigma and Tamron lenses battle for your love in one single survey ;).
Top Voted Tamron lenses
Top Voted Sigma lenses

Loading ...
Join FujiRumors on Patreon, Facebook, Instagram, RSS-feed, Youtube, Flipboard and Twitter