Fuji Managers: "IBIS? Not compatible with X-mount (Read Why)! We are Observing the Progress of Organic Sensor"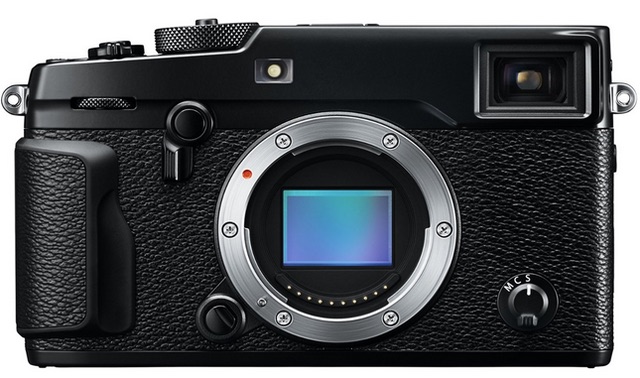 Fujifilm X-Pro2
USA: BHphoto / AmazonUS / Adorama / CANADA: AmazonCA / EUROPE: AmazonDE / AmazonUK / WexUK / PCHstore / AmazonITA / AmazonFR / AmazonESP /   AUSTRALIA: CameraPro
_ _ _
Two of the big questions are…. will Fuji give us IBIS on future X-series camera. And what's going on with the organic sensor?
Fuji Managers Takashi Ueno and Shusuke Kozaki have given the answer to fujilove.
IBIS
"First of all, our XF mount is not compatible with IBIS. You may be thinking that our mount size is similar to competitors' and why Fujifilm cannot do it. The answer is simple: for the sake of image quality.
IBIS has both advantages and disadvantages. IBIS moves the sensor in the mount to stabilize the image. To secure the amount of light at any position, the diameter of mount must cover the wider image circle considering the margin of sensor movement. The diameter of our mount was designed for the image circle without IBIS. It means the amount of light at the corners is reduced when the sensor is shifted. We could correct it digitally, but we don't want to do it: we don't want to compromise our image quality.
To cover the larger image circle, not only mount size (and body size), but also lens size must be bigger. We are pursuing the best balance of image quality, size and weight of both cameras and lenses, operability and performance. When we were deciding on the design of our mount, we decided to provide the best quality body and lens in comfortable small package as the best balance. And we don't think this direction will be changed in the future. Our highest priority is always image quality. We hope you agree!"
Organic Sensor
"We don't have any specific plans of incorporating an organic sensor into our products at the moment, but yes we are observing the progress of this technology.
As of today, there would be No benefits to using an organic sensor. Our X-Trans III sensor is superior to the currently available organic sensor."
And now, since Takashi Ueno asked if we agree with their "No IBIS" philiosophy, I'll launch a Poll, so that FR-readers can let him know ;)

Loading ...
No IBIS for the Fujifilm X-Pro2… and why CaNikon say it's better so, but… (OIS Vs. IBIS) – Trusted Source
Panasonic Develops Organic Sensor with Global Shutter :: Impressive 123dB (!!!) dynamic range :: Made with Fujifilm :)
Fuji X for Photojournalism: Martin Shkreli at the Congress "Captured" by 2 Fuji's (via New York Times)