IT IS OVER: Fujifilm X-E4 is Fuji's Last X-Trans IV Camera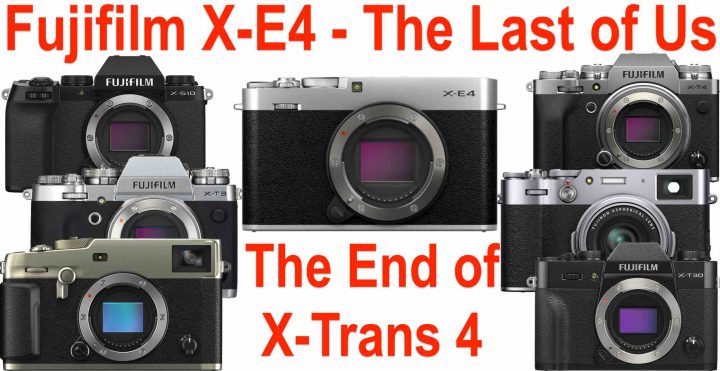 It's over!
Not only the Fujifilm X-E4 will be the last X series camera to come this year, but according to our sources it will also be the last one to feature the excellent X-Trans IV sensor!
The 26MP X-Trans IV sensor was used first on the Fujifilm X-T3, followed by the X-T30, X-Pro3, X100V, X-T4, X-S10 and last but not least the X-E4.
It's still a great sensor with top-notch technology. Backside illuminated, full phase detection coverage, copper wiring for faster sensor readout. It's the same technology we find in flagship cameras of other brands such as the Sony Alpha a7R IV.
And the future?
Fujifilm managers already hinted multiple times like in this interview and also here, that the future will bring more megapixel to the X series.
Which sensor technology will be used? Will it really be that 43 Megapixel 8K stacked BSI sensor?
Questions, riddles and enigmas that FujiRumors is trying to answer for you.
All I can say for now is that, after an explosive start in 2021, Fuji's current quietness is only apparent. Behind the scenes great things are planed, and if you'd like to get a secret glimpse into them, following FujiRumors is the way to go.
The Fastest Growing Fujifilm Group
Follow FujiRumors on Patreon, Facebook, Instagram, RSS-feed, Youtube, Flipboard and Twitter
Join Our Owners Groups
Join Our Facebook Pages