New Sony APS-C 43 Megapxiel 8K Stacked BSI Sensor, for Fujifilm X-H2?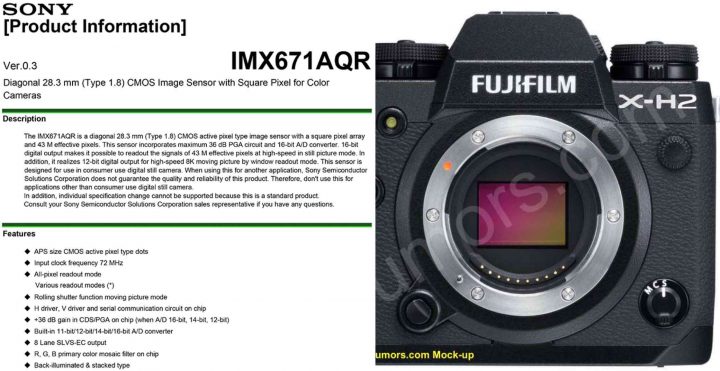 The IMX671AQR specs sheet leaked out by Luke Driftwood in the comments on FujiRumors.
Sony's next gen sensor is 2.51um (vs current 3.76um), which is 43MP for APS-C, mass production in 2021, just in time for X-H2.
The APS-C sensor has 43MP and records 8K 12bit video too! It also has stacked DRAM and up to 16 bit depth for stills images.
As you know, our sources said since day 1, that the Fujifilm X-H2 will come, but not in 2020. But we don't have the precise details about it yet.
We will work on the details and update you as soon as possible.
Rumors and Discussions

Stay in the Loop

via Luke Driftwood