BREAKING: No More Fujifilm X Series Camera Coming in 2021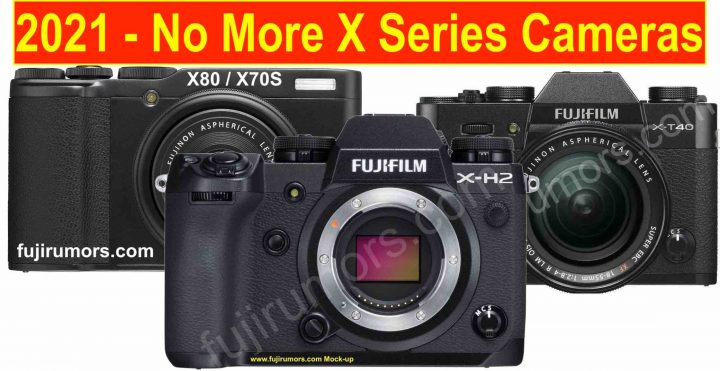 It's not easy to believe, but it's true: the Fujifilm X-E4 launched in January 2021 will be the one and only X series cameras that Fujifilm will launch in 2021. That's according to our trusted sources.
As far as I can remember, it will be the first year ever, that Fujifilm launches one (1) Fujifilm X series camera only.
I can feel your disbelief, but trust me, it's 100% accurate.
Personally I think that the combo between X-T4 and X-S10 is an excellent competitor in the market also for 2021, hence no hurry to come out with more cameras.
On the other hand, it's great to see that Fujifilm is pushing on releasing new lenses so far in 2021 and it looks like also in 2022. That has often not been the case in the past few years, with Fujifilm gravitating towards pushing camera bodies instead of glass.
But which lenses will come?
Well, you can take a look at our rumored 2021/2022 Fujinon X Lens roadmap for a more comprehensive explanation. But since I know 99,999% of you prefer stuff ultra compact and short, here is the short list:
And let's hope the list of lenses to come in 2021 will be even longer than the one we rumored.
Follow FujiRumors on Patreon, Facebook, Instagram, RSS-feed, Youtube, Flipboard and Twitter
Join Our Owners Groups
Join Our Facebook Pages