BREAKING: Fujifilm Working on Fujinon XF56mm f/1.2 MKII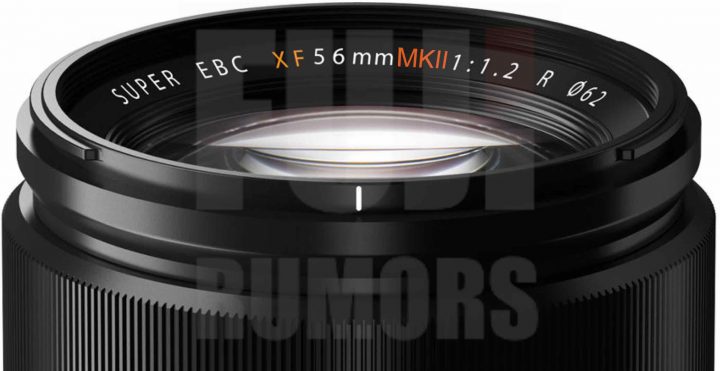 According to our very helpful sources (THANKS!!!), along with the Fujinon XF23mm f/1.4 MKII, Fujifilm is right now working also on the Fujinon XF 56mm f/1.2 MKII.
To me, this comes rather surprising, as Fujifilm has just recently launched the Fujinon XF50mm f/1.0 WR, making, in my opinion, a refresh of the original XF 56mmF1.2 not an urgent matter.
As an owner of the XF56mmF1.2 myself, I can say that optically this lens is an absolute gem, but sure there are other areas, where it could need some improvements, like autofocus and weather sealing.
However, if I was to buy a portrait lens today, I'd probably just get together those extra $500 bucks and go for the XF50mmF1.0.
But that's just me. I can totally understand if the XF56mmF1.2 MKII would be your personal top pick. Smaller price, more compact body and maybe even faster autofocus due to smaller glass elements.
As there are good reasons to go for the XF 50mm f/1.0, there are also many other good reasons to go for the XF 56mm f/1.2. It really comes down to personal needs and preferences, and hence there is no "right" or "wrong" answer.
Fujifilm is currently offering lots of good stuff in the 50mm prime range:
The Fastest Growing Fujifilm Group
Follow FujiRumors on Patreon, Facebook, Instagram, RSS-feed, Youtube, Flipboard and Twitter
Join Our Owners Groups
Join Our Facebook Pages