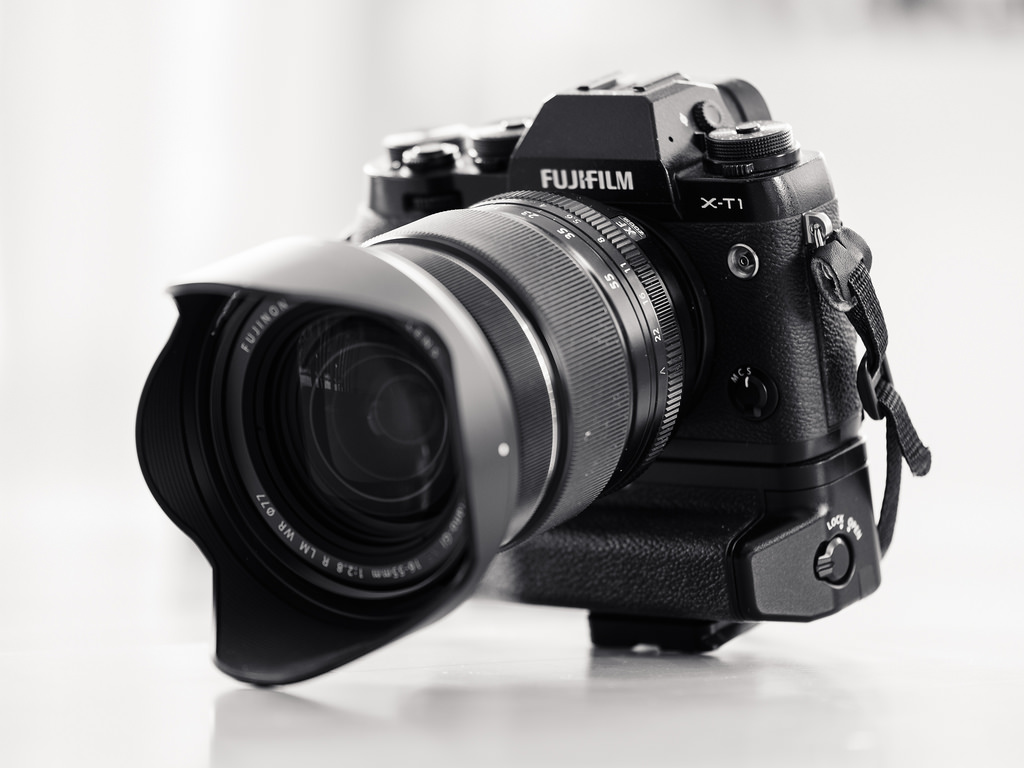 First Look: Fujinon XF16-55mmF2.8 R LM WR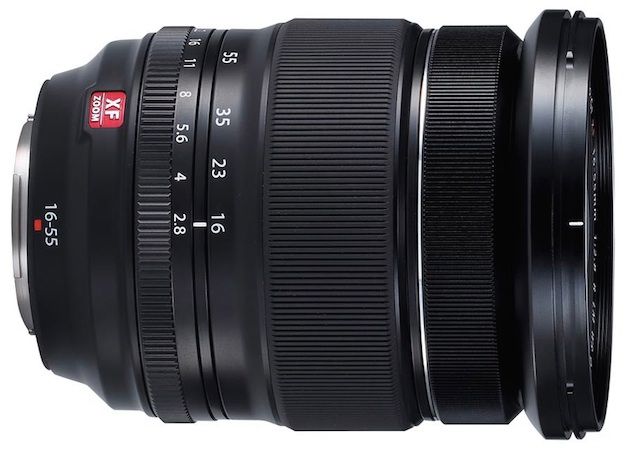 PRE-ORDER XF 16-55mmF2.8 WR: USA: BHphoto / AmazonUS / Adorama / EUROPE: wexUK / PCHstore /
_ _ _
First Look: Fujinon XF16-55mmF2.8 R LM WR
Talk to Rico (open forum for questions & feedback)
Fuji X Secrets Workshops – Rico's Flickr Sets
The Fujifilm X-E2: Beyond the Manual (use coupon XPERT40 for a 40% discount)
Istanbul Calling – XF16-55mmF2.8 R LM WR Sample Images
—
X-T1, XF50-140mmF2.8 R LM OIS WR, Lightroom
Hello again!
Yesterday, I brought you a comparison of the XF56mm lens and the new APD version. Today, Fujifilm officially announced its latest high-end general purpose zoom lens, the XF16-55mmF2.8 R LM WR, which is covering the popular 24-84mm full-frame equivalent.
This lens is quite substantial. It's also fast, expensive and weather resistant, and it doesn't feature any kind of optical image stabilization (OIS). So better use a tripod or shoot with faster shutter speeds.
X-T1, XF16-55mmF2.8 R LM WR, Lightroom
It's no secret that the majority of Fujirumors readers voted for OIS in this lens, but it seems like Fuji is okay with selling it to the minority who's happy without OIS. Or maybe we'll see a "Mark II" version with built-in OIS in a year or two?
X-T1, XF16-55mmF2.8 R LM WR, Lightroom
It would have been possible to include OIS in this lens, but according to my Fuji sources, this would have resulted in an even larger, heavier and more expensive product. Alternatively, image quality would have suffered. So this lens appears to be a compromise of many things—except for image quality.
X-T1, XF16-55mmF2.8 R LM WR, Lightroom
The XF16-55mmF2.8 R LM WR is a well-built lens (anything else would be an insult) with snappy, silent autofocus. It also features Fuji's new Nano-GI coating that was introduced in the XF50-140mmF2.8 R LM OIS WR. Excluding protection caps and the (plastic) lens hood, the zoom weighs 655 grams, which is still bearable. I recommend using an additional grip on your camera, though. For the X-T1, I prefer the vertical battery grip.
X-T1, XF16-55mmF2.8 R LM WR, Lightroom
Nine aperture blades result in near-circular bokeh discs, which is a good thing, because between 16mm and around 50mm, the aperture blades are closing down a bit even when the lens is used wide-open at f/2.8. This implies that for the most part of its range, this lens could potentially be even faster than f/2.8.
X-T1, XF16-55mmF2.8 R LM WR, Lightroom
Since I was previewing a pre-production sample of the lens, it's hard to tell the final image quality at this stage. However, judging from my early testing, it looks like it will match the stunning quality of its XF50-140mmF2.8 R LM OIS WR tele zoom sibling. While both lenses offer metal aperture rings with markings, inner focusing and metal focus rings, the XF16-55mm doesn't feature an inner zoom mechanism, so unlike the XF50-140mm, its barrel extends with increasing focal length.
X-T1, XF16-55mmF2.8 R LM WR, Lightroom
The minimum focus distance is 30 cm at the wide and 40 cm at the tele end, which leads to a maximum magnification of 0.16x at 55 mm focal length. Of course, this number can be improved by combining the lens with one of Fuji's new macro extension rings.
X-T1, XF16-55mmF2.8 R LM WR, Lightroom
With weather sealing and a low temperature rating of –10°C, it's obvious that the XF16-55mmF2.8 R LM WR was designed with the X-T1 in mind, which is Fuji's most successful mirrorless camera so far. The pro zoom family (featuring a red "XF zoom" label) will be further expanded with an upcoming "super tele zoom lens" that is supposed to cover the 140-400mm range. And it wouldn't surprise me to eventually see a teleconverter, too.
X-T1, XF16-55mmF2.8 R LM WR, Lightroom
As usual, optical distortion, vignetting and chromatic aberrations (CAs) are digitally corrected via RAW metadata that can be interpreted by a compatible external RAW converter. Of course, the camera's internal RAW converter / JPEG engine is also using this metadata, including data from Fuji's lens modulation optimizer (LMO) that can help reduce diffraction that occurs at small aperture openings (the highest aperture setting is 22).
X-T1, XF16-55mmF2.8 R LM WR, Lightroom
At the wide-angle end of the spectrum, optical distortion is of the pin-cushion variety, and as one approaches the tele end, distortion changes to the barrel type.
X-T1, XF16-55mmF2.8 R LM WR, SOOC JPEG (Provia)
Feel free to browse through my little album with sample images, but keep in mind that I was using a pre-production lens and that my images are Lightroom-processed real-world samples. "Real-world" also means that I use perspective correction and cropping tools as I see fit.
X-T1, XF16-55mmF2.8 R LM WR, Lightroom
You can find official, unedited straight-out-of-camera samples on Fuji's website, though. Of course, I will expand the gallery with SOOC samples after I have received a production copy of the lens with final optics and firmware. The lens is supposed to be in stores as soon as mid-January.
PRE-ORDER XF 16-55mmF2.8 WR: USA: BHphoto / AmazonUS / Adorama / EUROPE: wexUK / PCHstore /
X-T1, XF16-55mmF2.8 R LM WR, Lightroom
Fuji X Secrets News
A quick reminder: Fuji X Secrets is going to Istanbul. From 30APR to 5MAY, an exclusive group of only 5 to 7 Fuji X series fans will be able to explore this mesmerizing city along with Fuji X-Photographer Mehrdad Abedi and myself. Mehrdad's stunning work as a travel photographer earned him the title story in a recent Fuji X Magazine edition, so check-out his portfolio here, and also have a closer look at what's in store for you during this one-time event, which will be conducted in German language.
X-T1, XF16-55mmF2.8 R LM WR, Lightroom
For those of you who want to stay closer to my current home in Germany, I am also offering a new Fuji X Secrets weekend workshop here in Nuremberg/Schwabach on 11 and 12APR.
If you are interested in an English language Fuji X Secrets workshop this summer (July) in Southern California (Santa Barbara area), please drop me a note at info@fuji-x-secrets.com, so I can keep you informed.
X-T1, XF16-55mmF2.8 R LM WR, Lightroom
For your convenience, here's a TOC with links to my previous X-PERT CORNER articles:
Rico Pfirstinger studied communications and has been working as journalist, publicist, and photographer since the mid-80s. He has written a number of books on topics as diverse as Adobe PageMaker and sled dogs, and produced a beautiful book of photographs titled Huskies in Action (German version). He has spent time working as the head of a department with the German Burda-Publishing Company and served as chief editor for a winter sports website. After eight years as a freelance film critic and entertainment writer in Los Angeles, Rico now lives in Germany and devotes his time to digital photography and compact camera systems. His new ebook The Fujifilm X-E2: Beyond the Manual is available at Rocky Nook.