BREAKING: Fujifilm X-T3 Shipping Late September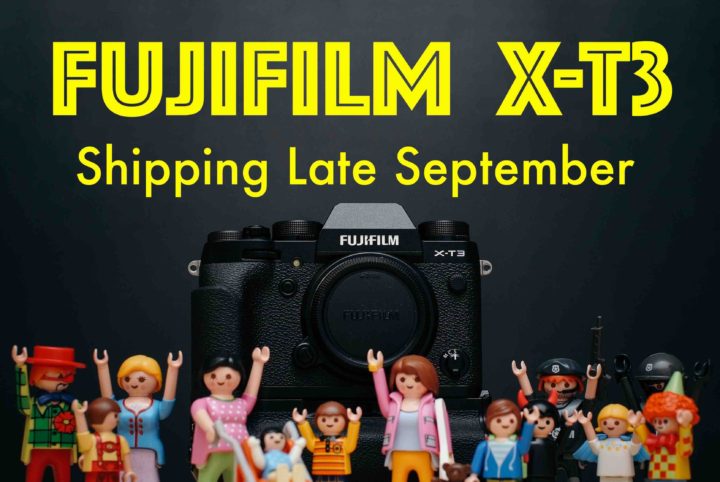 Fujifilm X-T3 Shipping
The Fujifilm X-T3 will ship in late September.
Beyond the X-T3 Specs
So far the rumored Fuji X-T3 specs (full list below) looks very interesting.
But one thing are the specs on paper, another thing is how the camera performs in real life, and that's what Fujifilm X Shooters care more than anything else.
We will discover everything about the Fujifilm X-T3 in our Live Blogging, which could come surprising, like the XF 8-16 and XF 200 announcement.
So don't miss the Fuji XT3 live coverage by…
allowing Push Notifications on your desktop browser (click on the bell icon on the bottom right of your browser
All I can promise to you, is that FujiRumors will start live blogging 0,0001 seconds after the Fujifilm X-T3 announcement ;) .
↓ ↓ ↓ The Best Facebook Setting ↓ ↓ ↓
Make sure go to our facebook page, click on "Follow" and then "See first" to see all of our facebook posts (if you leave it on "default", then you will see only a very small percentage of the FR posts in your timeline).
Then click on "Get Notification" and then "Edit Notification Setting" and select "Standard". Once enabled, you will get an in-app notification (
) for every post we share.
After the busy rumor and announcement time (X-T3 and GFX 50R), you can set it back to default. But now I recommend you not to miss a single post here on FR ;) .
Rumored Fujifilm X-T3 Specs