BREAKING: Fujifilm X-T3 Will Cost Less than Fujifilm X-T2 (less than $1,599) – TRUSTED SOURCE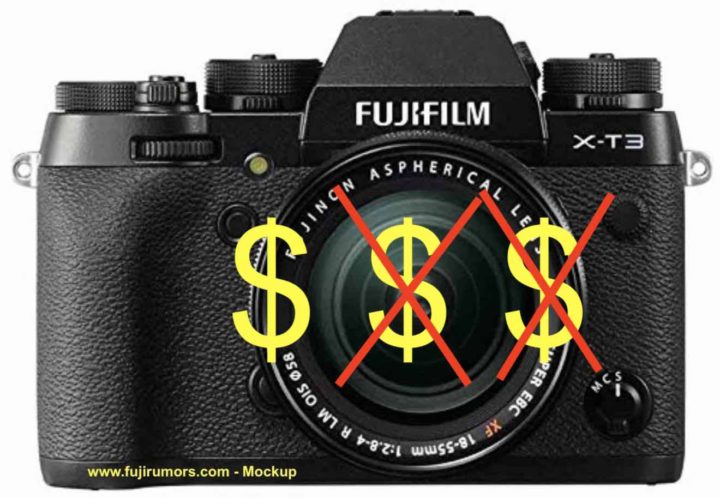 Fujifilm X-T3 – The Affordable Flagship
Busy news days! Here a few of the articles published in the last 36 hours on FR:
A powerful new sensor, a fast processor, 20fps bursts, packed with many new features, the best Fujifilm X series camera ever made… and yet, the Fujifilm X-T3 won't be that pricy as one could imagine.
In fact, I have been told by a trusted source (thanks), that the Fujifilm X-T3 will cost less than the Fujifilm X-T2 at it's current official price tag (without rebates), hence less than $1,599.
$1,499? $1,399? Or even less, maybe $1,299 like the X-T1 launch price? Now that thing starts to be affordable also for my savings account :).
But one thing is sure: competition is a good thing for us customers, since I doubt Fujifilm would have sold the Fujifilm X-T3 for a lower price than X-T2, if the Full Frame Sony A7III would not have hit the market with a $2,000 price tag.
And if the rumor of the X-T3 stacked sensor is true, then the Fujifilm X-T3 is basically a Sony A9 for about 1/3 of the price.
You better hold on tight guys, because a whirlwind of rumors is waiting for you here on FR. Don't miss it and join us on Facebook, RSS-feed, Instagram and Twitter.
CHANGE YOUR Facebook Settings to Follow FR
DON'T MISS THE RUMORS

Make sure go to our facebook page, click on "Follow" and then "See first" to see all of our facebook posts (if you leave it on "default", then you will see only a very small percentage of the FR posts in your timeline).
Done that? Good, then click on "Get Notification" and then "Edit Notification Setting" and select "Standard". Once enabled, you will get an in-app notification for every post we share (these show up as numbers over the
in Facebook).
When the hot rumor season is over (pretty soon), then you can switch it back to default if you want ;) .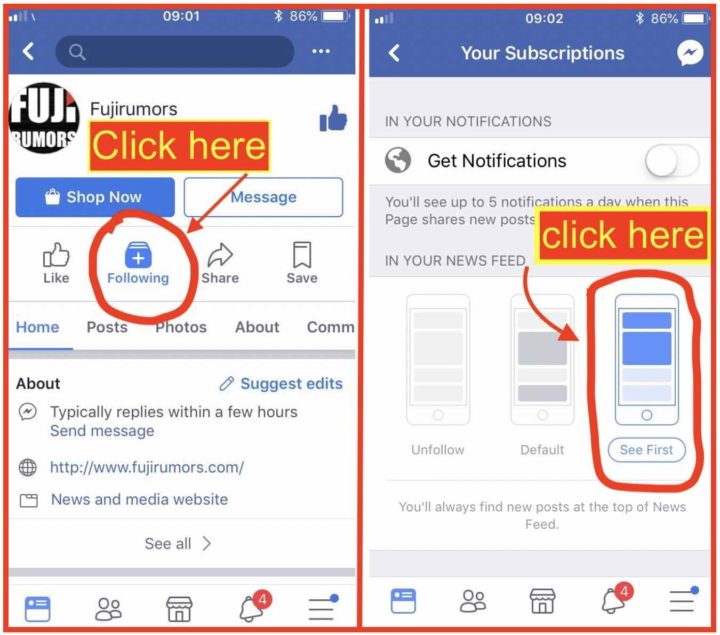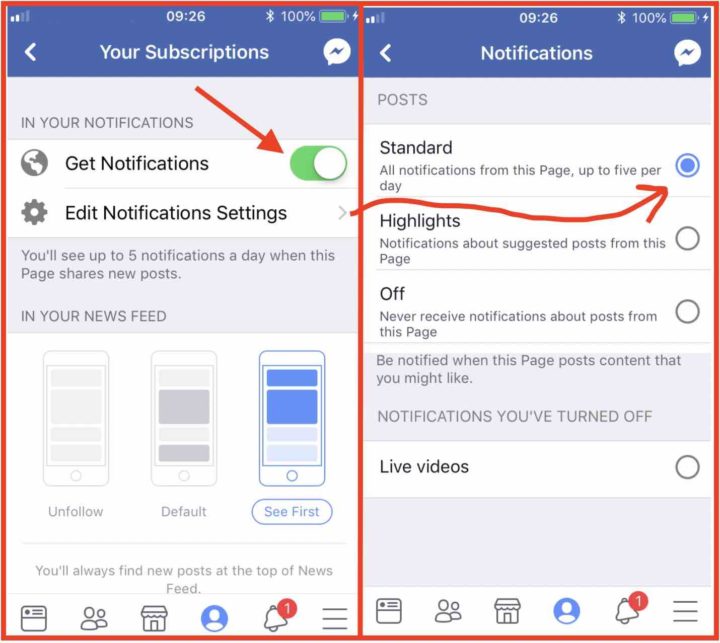 Rumored Fujifilm X-T3 Specs