New Fujifilm BC-W126S Battery Charger just an Updated BC-W126 Charger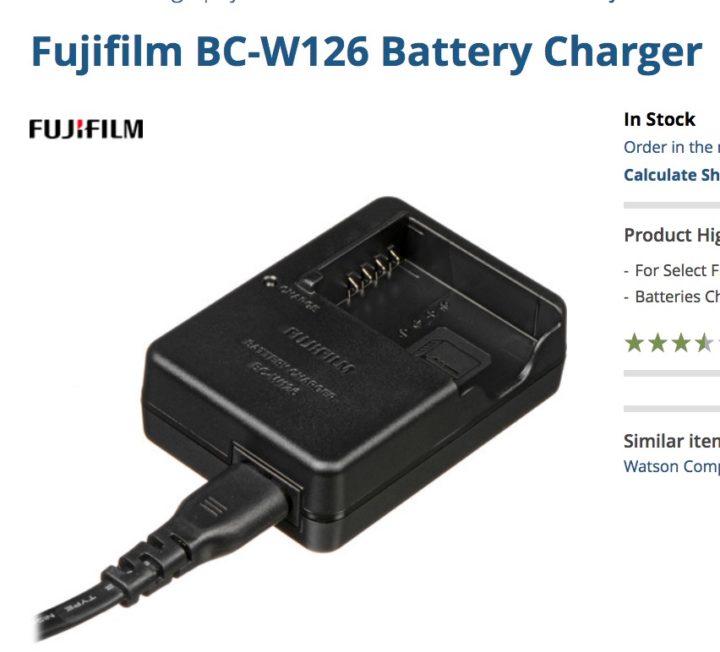 Fujifilm BC-W126S
What a buzz around 2 rumors and 1 registration. So let's sum it up
Rumor 1: the Fujifilm X-T3 will have a "better performing battery"
Rumor 2: the Fujifilm X-T3 will have a touch screen
Registration: Fujifilm just registered a new battery charger, the BC-W126S
The New B(attery)C(harger)-W126S combined with the rumor about a "better performing battery" are two hot hints that something is happening. But what exactly?
Let's start by saying that Fujifilm ships all their current X-series cameras with the Fujifilm BC-W126 (no "s"), including their brand new Fujifilm X-H1 and Fujifilm X-T100. The new BC-W126S looks like an evolution of the older BC-W126 and seems to indicate that it will still take NP-W126S batteries.
The fact that the BC-W126 charger gets an upgrade now in 2018, might also indicate that Fujifilm plans to use the NP-W126S batteries for future camera models.
With that said, our sources say that the Fujifilm X-T3 will have a "better performing battery".
So now I wonder how the "better battery performance" is achieved on the Fujifilm X-T3. Thanks to changes on the camera itself, or changes on the current NP-W126S battery (maybe making an NP-W126X), or both?
Make sure to stay tuned on FR via Facebook, RSS-feed and Twitter to find it out.