Fujifilm X-T3: Better Battery Performance and Touch Screen. New Battery Charger BC-W126S registered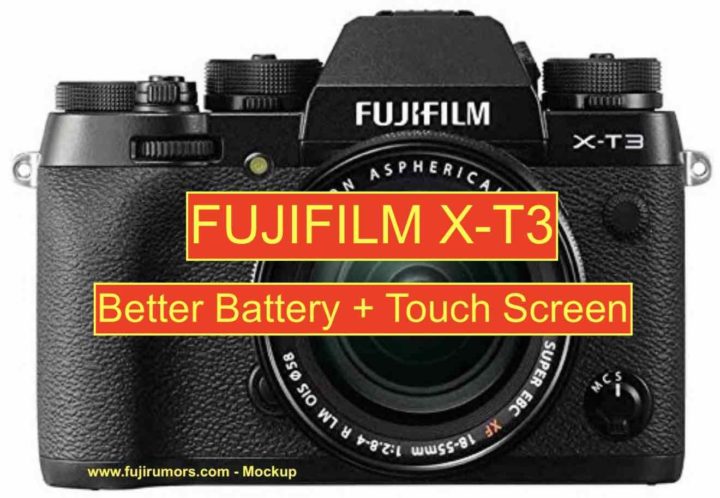 Fujifilm X-T3
Hey guys,
I have a few Fujifilm X-T3 for you today, that you might be very happy about.
According to our sources, the Fujifilm X-T3 will have "better battery performance" and touch screen.
But there is more :)
Fujifilm just registered a new battery charger, the BC-W126S (registration here – via nokishita).
Nokishita does not say for which camera it is, but in combination with today's rumor about the improved battery performance on the X-T3, the BC-W126S could indeed be the better battery for the Fujifilm X-T3.
If our assumption is correct, then the fact that it is called still "W126S" could mean that the Fujifilm X-T3 will still be compatible with the NP-W126S batteries. However, it could also be a bigger battery. I will verify it now.
So the current rumored Fujifilm X-T3 specs are:
announcement around photokina (end of September) or shortly before
no IBIS
26MP APS-C X-Trans sensor
stacked sensor (this one take with a grain of salt for now)
new X-Processor
better battery performance
touch screen
Make sure to follow us on Facebook, RSS-feed and Twitter to stay up to date with the latest rumors :)