Fujifilm X-T3 Coming With New Film Simulation (New Source). Which One Would you Like?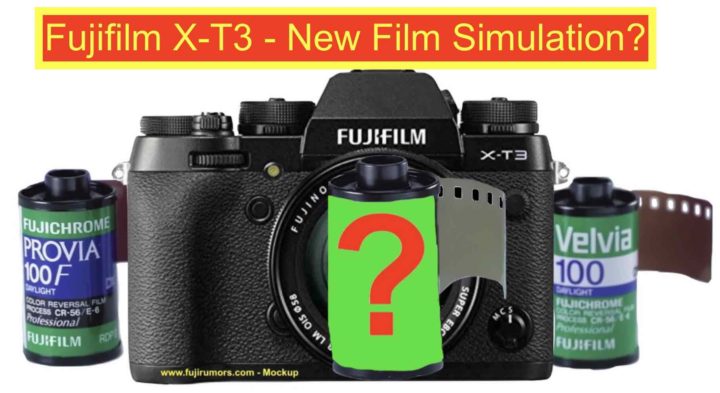 Fujifilm X-T3
Hey guys,
I have a rumor from a new source for you today… so take it with a grain of salt for now, until it's double confirmed.
Anyway, here is what I hear from the new source:
Thanks to the introduction of a new and more powerful X processor in the Fujifilm X-T3, Fujifilm will give us also new film simulations.
I will update you soon on this and more X-T3 rumors, so stay up to date with all Fujifilm X-T3 rumors.
In the meatime, feel free to let us now which film simulation you would like next.
Make sure to follow us on Facebook, RSS-feed, Instagram, Youtube and Twitter for the latest updates.
Rumored Fujifilm X-T3 Specs so far
Announcement at or before photokina 2018 (end of September)
26MP X-Trans sensor
maybe stacked sensor (still do be confirmed by trusted sources, so grain of salt)
new processor
no IBIS
shipping October/November
touch screen
better battery performance (probably by keeping same battery, since Fujifilm registered a new battery charger for NP-W126s batteries, as reported here)
new film simulation (grain of salt rumor for now)
made in China
Facebook groups