Fujinon XF 200mm F2 Shipping in October and XF 8-16 Available in November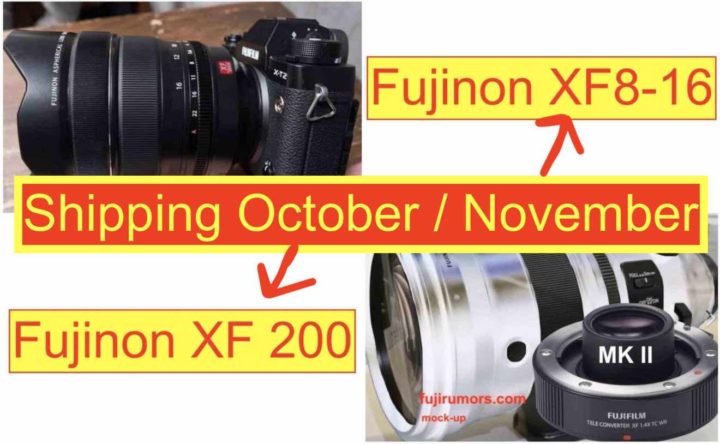 Fujinon XF 8-16 and XF200 Release
Recently we told you that the Fujinon XF 8-16mm F2.8 and XF 200mm F2 will be announced in July.
But if you were hoping to get your hands on that glass within summer, then I'm sorry to disappoint you.
According to our trusted sources, this will be the longest wait ever in the Fuji world for newly announced gear.
In fact, here are the expected release dates for the lenses:
Fujinon XF 200mm F2 to be released in October
Fujinon XF 8-16mm F2.8 to be released in November
I hope this gives you guys the so much needed claritiy regarding the release dates of two very long expected lenses.
Oh, don't forget:
And guess what?
Yes, we are working on many (!!!) rumor-fronts, and I tell you…. huge updates are very likely coming soon… so you better stay tuned on FujiRumors via Facebook, RSS-feed, Instagram, Youtube and Twitter.
And do not forget to activate browser notifications by clicking the bell icon on the bottom right of your browser.
This, my friends, it's just the beginning of surprising summer with heavy rumor storms ;)