BREAKING: New Fujifilm Lens Roadmap to be Announced in July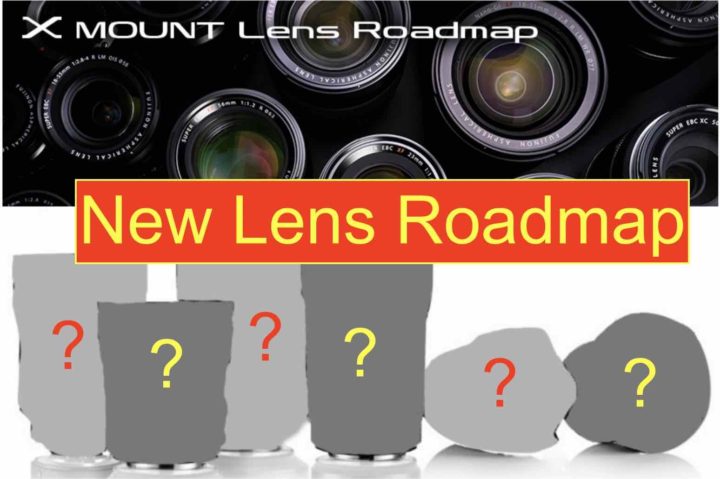 Fujifilm Lens Roadmap Updates
Just a few days ago, we told you that the XF8-16 and XF200 will be announced in July.
Well, according to our trusted sources that's not all Fujifilm will give us in July.
In fact, I have it now confirmed, that Fujifilm is going to release an updated lens roadmap, too.
*** REMINDER: 100% confirmed XF10 announcement on July 19 ***

Now, do you remember when back in February 2017 I asked you which lenses you would like next from Fujifilm?
Well, here is what happened after I asked you suggestions:
over 900 of you guys dropped a couple of thousands of suggestions in the comments – see here
I segregated myself in my room for a couple of days, read all your suggestions for countless hours and finally summed them all up into 30 lenses – see here
15,000 (!!!!) of you voted in just a few days, and the results can been seen here
So we ended up with out top 6 lenses overall, as well as the top 3 primes and top 3 zooms.
It was a terrific work not only for me, but also for you guys, since you invested lots of time to discuss, recommend, argue, in order to help me to make the best list possible.
And now all we can do is hope… hope that Fujifilm listens.
So which are actually the most wanted lenses by the Fujifilm community? The answer is… here!
Huge things are happening soon… very soon… make sure follow us on Facebook, RSS-feed, Instagram, Youtube and Twitter to stay up to date.
HUGE FUJIFILM DEALS
Fujifilm GFX
Fujifilm GFX 50s body (save $650): BHphoto, Adorama, AmazonUS
Fujinon GF 63mm (save $350): BHphoto, Adorama, AmazonUS
Fujinon GF 32-64mm (save $450): BHphoto, Adorama, AmazonUS
Fujinon GF 120mm (save $550): BHphoto, Adorama, AmazonUS
Fujinon GF 110mm (save $550): BHphoto, AmazonUS, Adorama
Fujinon GF 23mm (save $550): BHphoto, AmazonUS, Adorama
Fujinon GF 45mm (save $350): BHphoto, Adorama, AmazonUS
Fujifilm X-H1
body only (save $250): BHphoto, AmazonUS, Adorama, Focuscamera
body with vertical grip (save $250): BHphoto, AmazonUS, Adorama, Focuscamera
Fujifilm X-T2
body only (save $500): BHphoto, AmazonUS, Adorama, Focuscamera
body only graphite (save $500): BHphoto, AmazonUS, Adorama, Focuscamera
with XF 18-55 (save $400): BHphoto, AmazonUS, Adorama, Focuscamera
Fujifilm X-T100
with XC 50-230 (save $200): BHphoto, AmazonUS, Adorama, Focuscamera
with XC 15-45 and XC 50-230 (save $200): BHphoto, AmazonUS, Adorama, Focuscamera
Fujifilm X-A5
with XC 15-45 and XC 50-230 (save $200): BHphoto, Adorama, AmazonUS, Focuscamera
Fujifilm X-A3
with XC16-50 (save $150): BHphoto, Adorama, AmazonUS, Focuscamera