BREAKING: Fujifilm X-T3 with 26 Megapixel (Stacked) Sensor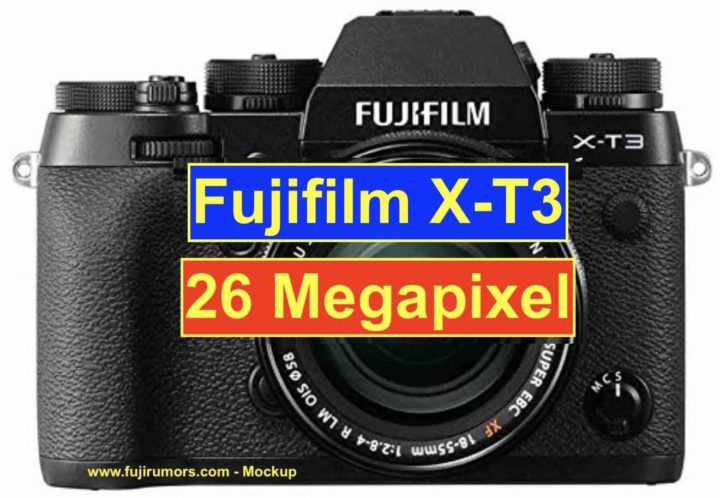 Fujifilm X-T3
According to our sources, the Fujifilm X-T3 will have a 26 Megapixel sensor, which confrims the "less than 30MP" rumor we shared a few months ago.
One more detail: at this stage we think it will most likely have the same stacked sensor technology of the Sony A9, but take it with a grain of salt for now. I share an update for you guys as soon as possible.
Make sure to stay tuned on FR via Facebook, RSS-feed and Twitter to get all the latest rumors & news.
What is a "stacked sensor"?
The stacked sensor allows a super-fast sensor readout and hence extremely fast AF measurments, blackout-less EVF almost no rolling shutter and more.
If the rumor is correct, then there will be 3 main aspects, that will make the Fujifilm X-T3 a speed monster:
stacked sensor (allows fast sensor readout)
"only" 26MP (not excessively many megapixel means less data to elaborate for the processor)
new X-Processor
Keep in mind that, as we also already told you, the Fujifilm X-T3 will not have IBIS and be announced around photokina 2018 (September)
Now go and spread the word on social media, blogs and forums… and quote the source ;)