BREAKING: Fujifilm GF 250mm F4 Announcement April 12. Fujifilm GFX 50R Confirmed at Photokina in September 2018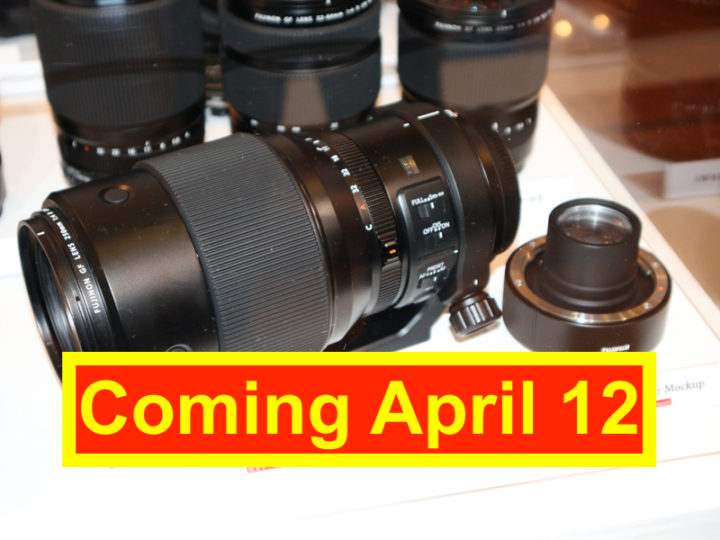 Fujifilm April 12 Announcement
Hey all,
A quick rumor for you today:
Fujifilm will announce the GF 250mm F4 on April 12.
The official Fujifilm roadmap shows that, along with the GF250mm F4, Fujifilm will also launch the GF 1.4x Teleconverter, so if Fujifilm respects their roadmap, they will be announced together.
I remind you that, as recently rumored, Fujifilm has also the GF 18mm and 45mm extension tubes in the pipeline.
Stay tuned on fujirumors.com for an non-stop LIVE BLOGGING :)
Follow FR via Facebook, RSS-feed, Instagram, Youtube and Twitter
Fujifilm GFX 50R
just a little update for you today, regarding the Fujifilm GFX 50R (a cheaper version of the GFX 50S). It's announcement is confirmed for photokina in September. Follow us on Facebook, RSS-feed and Twitter for further updates.
Maybe there will be also some lens suprises until then ;)
Must Follow for GFX Lovers:
Kiem T. – Shared here: GFX 50R* 'rangefinder-like version of the Fujifilm GFX 50s' *Still won't win any beauty contests