Fujifilm GFX: 18mm and 45mm Macro Extension Tubes Coming + GF 100-200, GF 35mmF2.8 and GF 20-36mm Rumors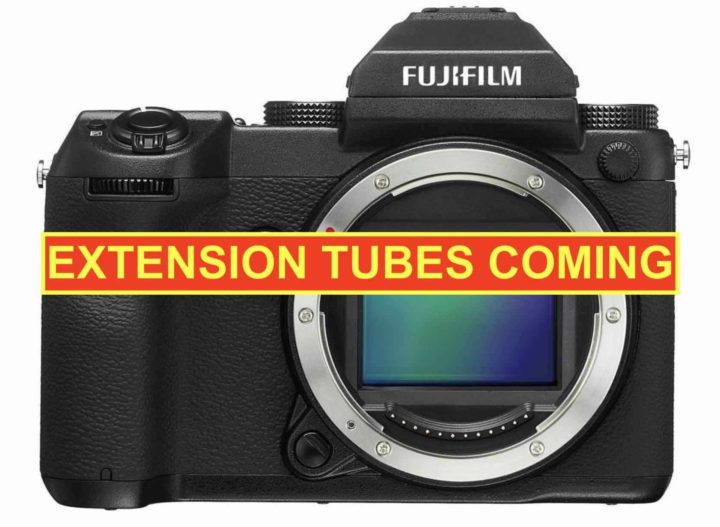 It's still not on the official GF lens roadmap, but if our new source is correct, than there will be 2 new extension tubes coming for the Fujifilm GFX (around 45mm and 18mm).
The current Fujinon G Mount roadmap shows a GF 1.4x Teleconverter and a GF 250mmF4. But of course there will be more coming this year than just this.
In fact, we rumored back in April 2017, that there will be a GF 100-200. At that time, Fujifilm was unsure if they will launch the 100-200 or the GF 20-36mm F3.5-4.5 first (as you can see in the "secret" roadmap), and Fujifilm went for the 100-200.
The same "secret" roadmap, lists also the GF 35mm F2.8 for mid 2018.
FujiRumors is everywhere: Facebook, RSS-feed, Instagram, Youtube and Twitter
Join:
Fujifilm GFX 50S: BHphoto, Adorama, AmazonUS
Fujinon GF 45mmF2.8: BHphoto, Adorama, AmazonUS
Fujinon GF63mmF2.8: BHphoto, Adorama, AmazonUS
Fujinon GF32-64mmF4: BHphoto, Adorama, AmazonUS
Fujinon GF120mmF4 Macro: BHphoto, Adorama, AmazonUS
Fujinon GF 110mm F2: BHphoto, AmazonUS, Adorama
Fujinon GF 23mm F4: BHphoto, AmazonUS, Adorama
Fujifilm GFX VG-GFX1 Vertical Battery Grip: BHphoto, Adorama, AmazonUS
Fujifilm GFX EVF-TL1 EVF Tilt Adapter: BHphoto, Adorama, AmazonUS
Fujifilm H Mount Adapter G for GFX: BHphoto, Adorama, AmazonUS