HARTBLEI Superrotator for Fujifilm GFX 50S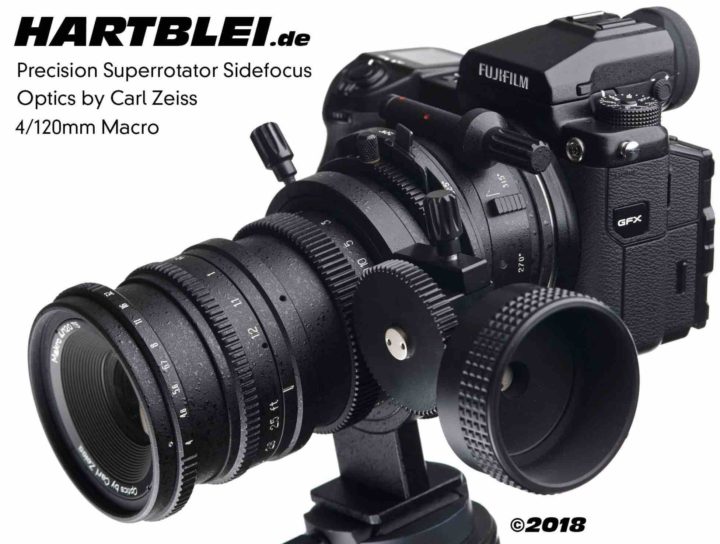 HBcam just announced their HARTBLEI Superrotator for Fujifilm GFX 50S.
"HARTBLEI Superrotator for Fuji GFX
Optics by Carl Zeiss 4/120 Macro for Fuji GFX
The new standard for professional Work with the GFX. Get the precision (geared + 3x 360º Rotational) movement Power of a Viewcamera, with Zeiss Optics.
We have taken the famous Medium Format 45mm tilt and shift mechanics, the unique dual helicoid of our 35mm Zeiss versions, reworked everything to the newest standards and added the geared Sidefocus option.
First announcement, Price and more details + photos soon.
We can deliver immediately (built on order). And if there is interest we can also build 4/40mm IF and 2,8/80mm versions"
All GFX tailored news at our Fujifilm GFX facebook page. Also join our Fujifilm GFX facebook group.
via Fujifilm GFX facebook group via HBcam facebook
Fujifilm GFX 50s body (save $650): BHphoto, Adorama, AmazonUS
More Images