Fujifilm X-T3 Autofocus Continuous: 11 fps (MS) and 30 fps in 1.25x Crop Mode (ES)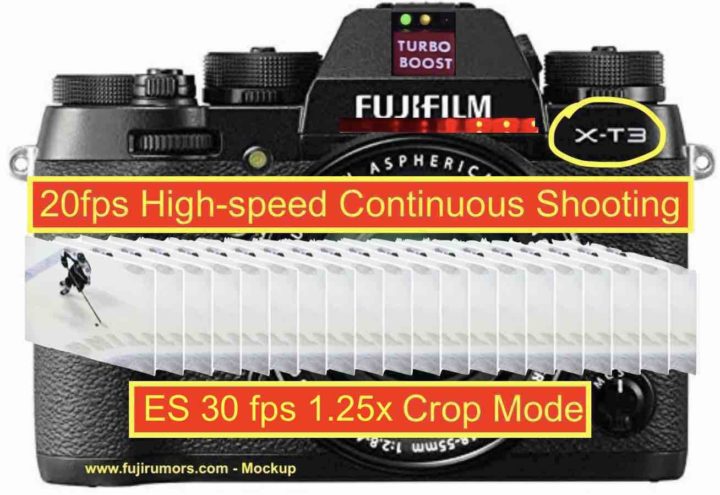 Fujifilm X-T3 Continuous Shooting
A few weeks ago, we shared here on fujirumors that the X-T3 will shoot 20 fps bursts and even faster in "crop mode".
Now we have some more details about the continuous autofocus shooting on the X-T3 (thanks).
The Fujifilm X-T3 will shoot up to:
11 fps using the mechanical shutter (MS)
20 fps with electronic shutter (ES)
30 fps in 1.25x crop mode with electronic shutter (ES)
As a reference, the X-T2 and X-H1 shoot 11 fps with MS and 14fps with ES. The Sony A9 shoots at 20 fps ES.
In terms of speed and features, the Fujifilm X-T3 seems to benefit a lot from the new processor and sensor. Check out the full list of specs and features below.
You don't want to miss the X-T3 rumors and live blogging, right? ;)
Then make sure to join us on Facebook, RSS-feed, Instagram and Twitter and to allow push notifications (click bell icon on the bottom right of your browser).
Rumored Fujifilm X-T3 Specs