Fujifilm X-T3: High-Speed 20fps Continuous Shooting and Even Faster in Crop Mode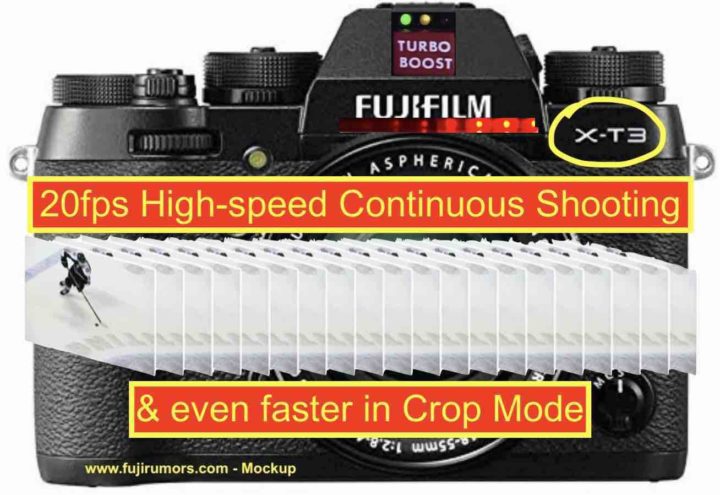 Fujifilm X-T3 Turbo Boost
Hey all…
Let's get straight to the point:
I hear (thanks) that the Fujifilm X-T3 will shoot at 20fps in continuous high (CH), and even faster in crop mode.
20 fps is also what the Sony A9 with the stacked sensor shoots.
I remind you that the Fujifilm X-T2 currently goes up to 11fps (with vertical booster grip) and 14fps with electronic shutter.
Make sure to follow us on Facebook, RSS-feed, Instagram, Youtube and Twitter
Rumored Fujifilm X-T3 Specs