First Look: Fujinon XF10-24mmF4 R OIS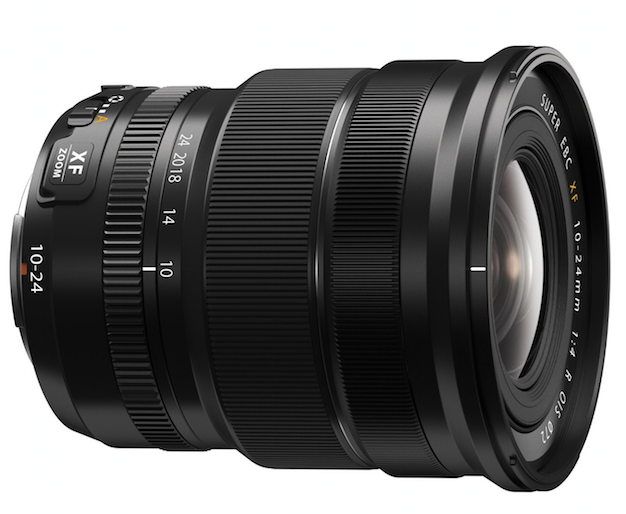 PRE-ORDERS
USA: AmazonUS / BHphoto / Adorama / Pictureline / DigitalRev / EUROPE: DigitalRev / PCHstore / WexDE / WexUK
—
First Look: Fujinon XF10-24mmF4 R OIS
Talk to Rico (open forum for questions & feedback)
XF10-24mmF4 R OIS Sample Images – XF10-24mm Zoom vs. 12/14/18/23mm Prime Lenses
X-T1 Sample Images Set – X-T1 Predictive AF Tracking Samples
XF56mmF1.2 R Sample Images – XF23mmF1.4 R Sample Images
XQ1 Sample Images Set – X-E2 Sample Images Set – X-E2 AF Tracking Samples
X-M1 Sample Images – X-A1 Sample Images
Mastering the Fujifilm X-Pro1 Reading Samples (65 free pages)
Mastering the Fujifilm X-E1 and X-Pro1 – The Fujifilm X-E2 – Beyond the Manual (pre-order)
Thanks Everybody!
Let me begin by thanking you for the plethora of kind and motivating feedback you sent me in response to my First Looks on the XF56mmF1.2 R and the new Fuji X-T1. I have since returned the wonderful 56mm to Fuji (yep, I am still crying in my sleep). Luckily, I was able to mitigate the pain by being able to look at another hot new entry: the Fujinon 10-24mmF4 R OIS wide-angle zoom lens. Fuji had delayed this lens in order to further improve its optical performance, and I was curious to learn whether the wait paid off.
It's Not Tiny
The build-quality of my pre-production sample is confidence-inspiring. Like most Fujinon lenses, it looks heavier than it actually is, but with a filter size if 72 mm, it's certainly not tiny. On the other hand, it potentially replaces the 12mm Zeiss Touit as well as the 14mm, 18 mm and 23mm Fujinon prime lenses, freeing you bag of up to four primes without sacrificing a single focal length. This also puts the price tag of this zoom lens into perspective.

Click on the images for full-size views!
Unlike its siblings, the wide-angle zoom lens keeps its size and doesn't elongate when it's zoomed in or out.
A Prime Replacement?
To make things short (pun intended): At f/9 with hyperfocal focussing from a tripod, my pre-production copy stands its ground against quality primes like the Zeiss Touit 2.8/12mm or the Fujinon 14mmF2.8 and 23mmF1.4 primes, and it handily beats the Fujinon 18mmF2 pancake prime. At least that's my impression. As usual, I urge you to not blindly believe me. Make up your own mind: Here's a private set with X-T1 SOOC samples showing the new zoom at various focal lengths and comparing it with the aforementioned lenses. Here's another set with RAW (Photo Ninja and Iridient) and SOOC JPEG samples.
Setting Things Straight
Optical distortion is quite well-controlled, meaning the lens doesn't need much digital correction to literally set things straight. Distortion changes from barrel-type at 10 mm to pincushion-type at 24 mm, with 14 mm being the sweet spot where the change of distortion type occurs. This makes this zoom lens particularly attractive to those who want to use it to replace a 14 mm prime.
Bokeh?!
An unexpected quality of this lens is its pleasingly soft and smooth bokeh. You wouldn't expect this from a wide-angle zoom lens with a maximum aperture of f/4. At least I didn't, so imagine my pleasant surprise. Another treat is the ability to get close to your subjects throughout the full range of available focal lengths.
Click here for Fujifilm's full specs. Even though the bokeh is smooth, the in-focus parts are very sharp and detailed even at f/4. Here's another example, this time a JPEG straight out of the camera (SOOC):
Flashdance
The XF10-24mmF4 R OIS is a typical XF zoom with a focus ring, a manual zoom ring and an unmarked aperture ring. It shares a combined owner's manual with its 18-55mm and 55-200mm siblings and hence offers two familiar switches on the barrel: one to turn the optical image stabilizer (OIS) on and off, and another one to engage auto-aperture.
The lens comes with a plastic butterfly-type lens hood. It works pretty well in concert with the tiny flash unit that's included with the X-T1, as long as you remove the lens hood at wide focal lengths such as 10 mm. Users of the X-E1 or X-E2 will still experience shading with their cameras' built-in flash, so using an external flash is recommended. The same is obviously true for users of the X-M1 or X-A1.
At 10 mm, there's plenty of hyperfocal headroom even when you use the lens wide open at f/4. Look at this SOOC snapshot:
Autofocus is quick and near-silent, but I guess it's fair to assume that many users will focus this lens manually using the camera's digital distance and depth-of-field indicators that tell you exactly what aperture and distance to set in order to achieve pixel-sharp full-size results with maximum depth-of-field.
Steady Performance
That's what I did when I took the zoom lens out on a nightly stroll through Nuremberg. I attached the lens to a production X-T1 along with a pre-production vertical handgrip, and then mounted the kit on my lightweight carbon Sirui T-025 travel tripod with a standard C-10 ball head (Arca Swiss-compatible, hence great for the new MHG handgrips). I set everything to manual—focus, ISO, aperture and shutter speed—and used the camera's WYSIWYG LCD/EVF and the live histogram to determine the appropriate long-time exposure. I triggered the camera with a standard Fuji RR-90 remote. It worked right from the start:
These are all unedited SOOC JPEGs. Thanks to the lens modulation optimizer (LMO), diffraction isn't much of an issue, so you can fearlessly stop down in order to achieve the desired depth-of-field.
After a few shots at base ISO 200, I switched to ISO 800 and DR400% for JPEGs with more shadow exposure (thanks to the camera's DR tone-mapping), while at the same time making sure that my highlights wouldn't blow but roll off rather softly.
Practically, I could conveniently shoot all my nightly samples between f/9 and f/13, which is still far from the zoom's maximum aperture value of f/22.
You will notice the distinctive "star-like" look of the street lamps and other specular highlights. If you like that, this lens is made for you. If you don't, either suck it up or get another lens.
I didn't expect the WYSIWYG viewfinder to be useful for a longtime exposure of 30s, but as it turned out, it was:
You may have noticed minor near-circular lens flare in some of the nightly shots. Those discs weren't visible in the live view, but only in the long-exposure results, so I couldn't easily avoid them by changing the camera's position or by blocking the light source that was causing them.
With this lens, it's easy to predict that I will rarely have to use my 12mm and 14mm primes in the future. The one-stop aperture advantage of the primes is easily offset by the zoom's built-in OIS. My old 18mm prime, though optically inferior, might still be useful in situations that can benefit from its small pancake form factor and increased brightness. The 23mm will remain for applications that require a bright lens and/or very little depth-of-field.
What's Next?
I need some time to work on my eBook on the X-E2. However, I intend to chime-in with a look at the Fuji Instax Mini 90 Neo Classic camera (a nice distraction for analog instant film fans). I will also cover the performance of the new UHS-II SD cards in the X-T1. I have already put a Toshiba Exceria Pro UHS-II card up against a SanDisk Extreme Pro 95 MB/s UHS-I card, and I also found that not all UHS-II cards do work with the X-T1. Yes, really. As usual, you heard it here first.
Flickr sets complementing this column: XF10-24mmF4 R OIS Sample Images – XF10-24mm Zoom vs. 12/14/18/23mm Prime Lenses
USA: AmazonUS / BHphoto / Adorama / Pictureline / DigitalRev / EUROPE: DigitalRev / PCHstore / WexDE / WexUK
For your convenience, here's a TOC with links to my previous X-PERT CORNER articles:
Rico Pfirstinger studied communications and has been working as journalist, publicist, and photographer since the mid-80s. He has written a number of books on topics as diverse as Adobe PageMaker and sled dogs, and produced a beautiful book of photographs titled Huskies in Action (German version). He has spent time working as the head of a department with the German Burda-Publishing Company and served as chief editor for a winter sports website. After eight years as a freelance film critic and entertainment writer in Los Angeles, Rico now lives in Germany and devotes his time to digital photography and compact camera systems. His book "Mastering the FUJIFILM X-Pro1" (Kindle Edition) (Apple iBook Store) (German version) is available on Amazon and offers a plethora of tips, secrets and background information on successfully using Fuji's X-Pro1 and X-E1 system cameras, lenses and key accessories.