Get A Grip… again :-)! New X-E2/1 hand grip review at admiringlight + black X100S in stock again!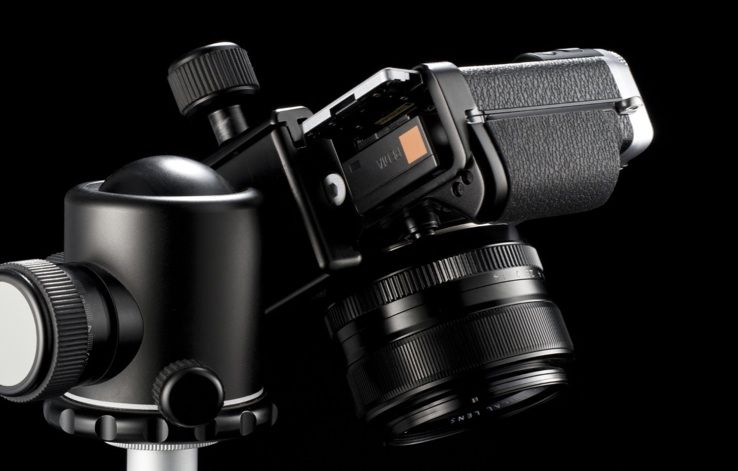 The new X-E2/1 and X-PRO1 hand grips are here, and they allow you to access to the battery and memory card slot without removing the grip.
The grips should be available within days at BHphoto (click here) and AmazonUS (click here) for $129. (The X-PRO1 grip costs $149 and is available now at BHphoto, while it's coming soon at AmazonUS).
Now, over at admiringlight here, you can read a first review about the X-E2/1 hand grip:
"Overall, Fuji righted a wrong with the MHG-XE, providing a solidly built grip that allows access to the battery door while adding a very nice feature in the integrated Arca-Swiss dovetail. It's a pricey accessory at $129.  It's not going to be for everyone, but I think it's worth it if you want a little better hold on your X-E1 or X-E2, especially if you use an Arca-Swiss tripod head."
black X100S in stock
The black X100S is in stock now at AmazonUS here (shipped and sold directly by Amazon) and at Adorama here.
X-DEALS

USA
X-E2: save $100 on the kit ($1,299) and also on the body ($899) at BHphoto, Adorama and AmazonUS.
X-E1: get the kit for $799 (save $300) or the body for $599 (save $200) at AmazonUS and Adorama (+6% reward on kit, 4% reward on body).
X-M1: Save $200 (price $599) on the kit and $200 on the body (price $499) at AmazonUS, BHphoto (+4%reward) and Adorama.
X-A1: get it for $499 with kit lens (save $100) at AmazonUS, BHphoto and Adorama.
X-PRO1: get the body for $999!! (save $200) at AmazonUS,  Adorama (+4%reward) and BHphoto (+4%reward).
Surprise. The Zeiss-deals didn't end on January 31th on all stores. While Pictureline is now selling the 32 for $900 and the 12 for $1,250 again, you can still purchase the 12mm for $999 and the 32mm for $720 at AmazonUS,  BHphoto and Adorama.
CANADA
After the big clearout of last month, now some Canadian retailers have already begun dropping X-Mount lens prices again. Check out Henry's, bccamera, vistek, donsphoto, merklecamera…
ITALY
AmazonITA is offering 15% additional discount on selected Fuji gear. Check it out here (via dealsrunner)
UK/ROI
Buy two lenses and claim £300/€360 cashback here.
X-T1 pre-orders
X-T1 body only ($1,299): USA: AmazonUS / BHphoto / Adorama / Pictureline / EU: wexDE / wexUK / PCHstore /
X-T1 with 18-55 ($1,699): USA: AmazonUS / BHphoto / Adorama / Pictureline / EU: wexDE / wexUK / PCHstore /
X-T1 Vertical Battery Grip ($ 249,99): USA: AmazonUS / BHphoto / Adorama / EU: wexDE / wexUK /
X-T1 Hand Grip ($129.95): USA: AmazonUS / Bhphoto / EU: wexUk / wexDE