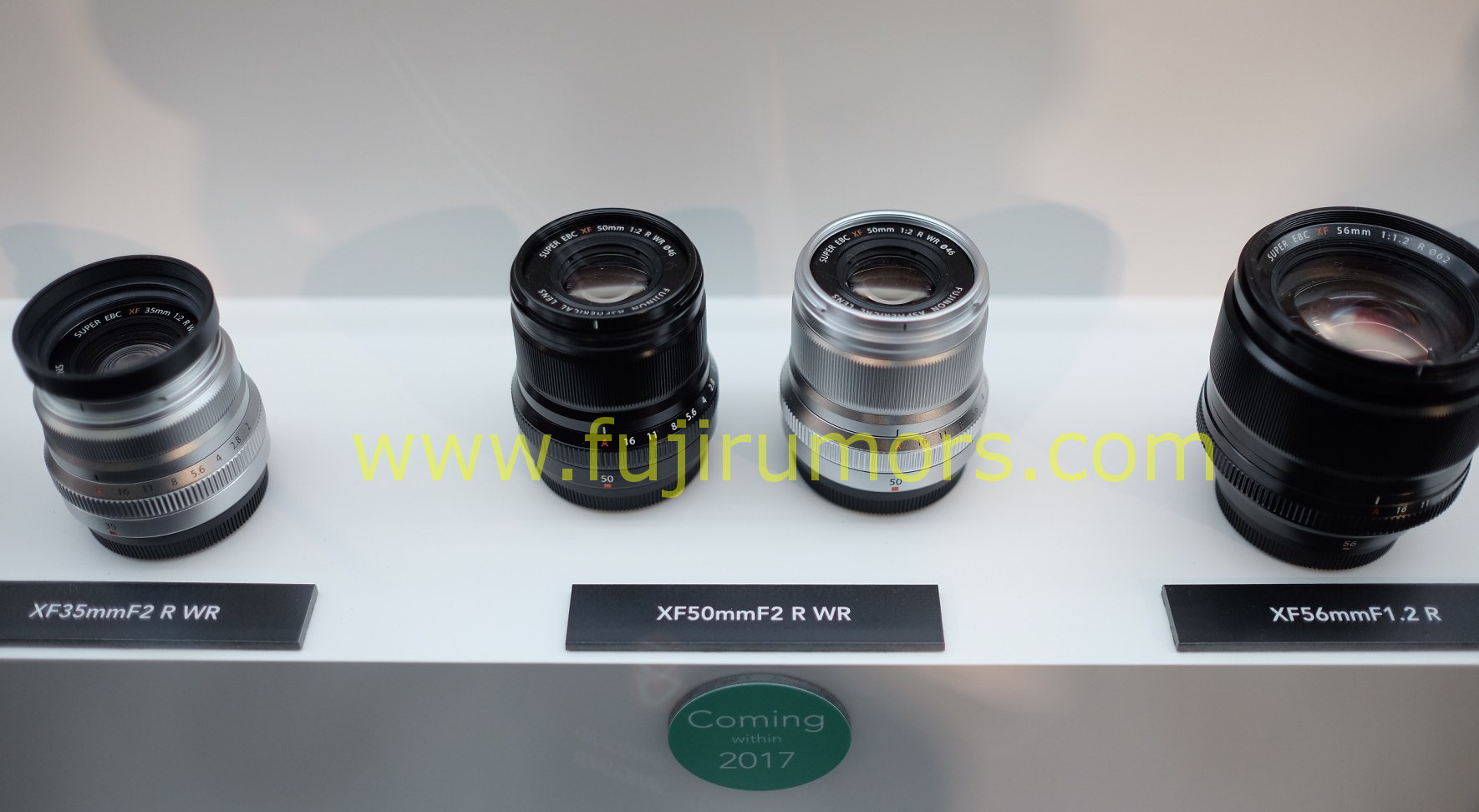 Fujinon XF50mmF2 WR
According to a trusted source (thanks), Fujiiflm will announce the Fujinon XF50mmF2 WR along with the Fuji X-A10 in November.
The XF50mmF2 WR will be the third compact weather resistant F2 lens after the XF35mmF2 WR and the XF23mmF2 WR.
It's a well known fact, that the XF35mmF2 WR is a terrific success for Fujifilm. Also the XF23mmF2 WR seems to sell like hot cakes now… and I wouldn't be surprised if also the XF50mmF2 WR turns out to be a winner, too.
The other, long rumored lenses, like the XF33mmF1.0, XF8-16mmF2.8 WR and XF200mmF2 (or F2.8) have all been postponed, since Fujifilm wanted to focus on the small and compact F2 trinity + the 80mmF2.8 OIS WR (which replaced the 120mmF2.8 that was in the original roadmap).
And while I get it why people love those small weather sealed F2 guys so much, I hope that in 2017 Fujifilm will catch up were they dropped plans many months ago, and work again on the 33/1, 8-16/2.8 and 200mm…. would love to see them all coming in 2017…. but my personal favorite would be… the… ok, I said it in the Poll below ;)
have a Great day,

Fuji X Forum, Facebook, RSS-feed and Twitter

Loading ...
XF23mmF2 WR: USA: BHphoto / Adorama / AmazonUS  XF35mmF2 WR: USA: AmazonUS / BHphoto / FocusCamera / Adorama