FUJIFILM Should NOT go FULL FRAME you Say + Advantages of APS-C (and MF)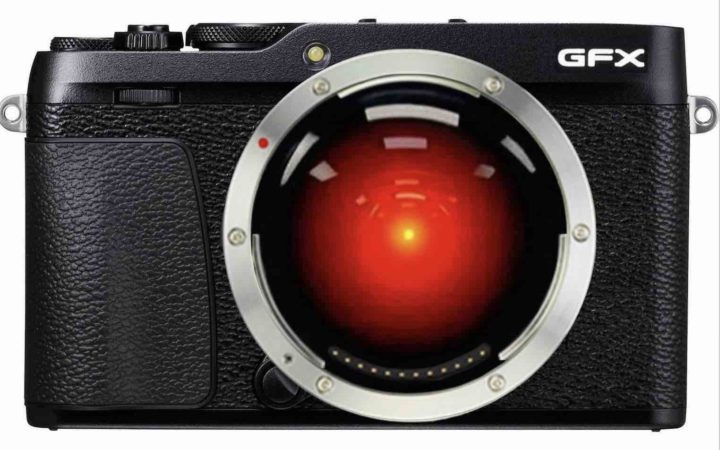 You Don't Want Full Frame Fujifilm
Here are the results of the poll we launch a few days ago here.
77% of you voted that you don't want a Full Frame interchangeable line by Fujifilm.
43% don't want FF at all
19% don't want FF in MILC, but they would like an FF Fujifilm X200
15% don't want FF, but a APS-H sensor that is still compatible with existing mount and lenses
So basically for 62% of you there is no need to have FF on Fuji's MILC lineup, and my impression is that those, who vote for APS-H, care most about compatibility with existing lenses, hence, if APS-H is not possible, they'd rather prefer to keep APS-C than go FF  and invest all over again in a new system.
Only 12% of FR-readers are Pro full frame, whereas other 6% voted for the option to put a FF sensor in the G mount, making the GFX a hybrid system.
So, if Fujifilm listens, than at least here on FR the advice is clear: continue to improve, where you are already the best in the market, APS-C and Medium Format, and avoid the FF slaughter between Canon, Nikon, Sony, Panasonic and maybe even Olympus.
Advantages of APS-C
Given that you guys mostly want Fujifilm to focus on APS-C (and MF), let's quickly see what are some of the advantages that APS-C offers over Full Frame.
If our rumors are correct, the Fujifilm X-T3 will shoot at 20 fps (like Sony A9) or even up to 30 fps (in 1.25x crop mode).
Now, I don't know how the rolling shutter will be or if the EVF will be blackout-less like on the Sony A9 [Update: it is blackout free]. So there is nothing to be too happy about, until we have seen how it performs in real life.
But fact is, that an APS-C sensor is faster to read out than a FF sensor with same technology (if supported also by a proper processor).
This is why the Fujifilm X-T3 could eventually achieve performances close to those of the Sony A9, without any need of an expensive stacked sensor, which affects negatively dynamic range.
Supported by proper glass, Fujifilm's APS-C system could become an ideal system for sports photographers.
Sony itself said that APS-C has advantages when it comes to video. The faster sensor readout allows for better video specs without running too quickly into overheating issues. It also gives less rolling shutter effect.
In a market, going towards hybrid cameras, APS-C might be overall the better choice.
APS-C lenses can be big, or small, or medium-sized. But overall, APS-C allows for smaller lens design compared to Full Frame, as well as for cheaper lenses.
Today, the cheapest full frame cameras with latest sensor technology start at $2000. However, APS-C cameras with similar sensor technology (BSI, full phase detection coverage etc), have a much lower price tag (the X-T3 is rumored to cost less than $1,599). And an X-T30 in future, will cost you $800/900 probably.
Flexible: from Beginners to Pros
Given the lower entry lever price compared to FF, Fujifilm's APS-C X line can be attractive for beginners or enthusiasts with limited budget. But at the same time it is attractive also for Pros, thanks to high-end glass and more sophisticated camera bodies (X-T, X-H and X-Pro).
The smaller the sensor, the better IBIS works.
Fujifilm has just released their first generation IBIS with the Fujifilm X-H1, and it works really well already, but I am confident that the second generation will give you even better results than Sony IBIS. However, if IBIS is the feature you need most, you might be better advised to go M43. Fujifilm will never catch up with the IBIS quality of Panasonic and Olympus.
And What About…
This is arguably the Nr.1 reason why people think they need Full Frame over APS-C. But to solve this, Fujifilm has to do only one thing: release more super fast glass.
The next one will be the XF33mm F1.0, which will give the same shallow DOF of a 50mm f/1.5 lens on full frame. So all Fujifilm needs to do, is give us even more of those nice super fast lenses.
I believe that APS-C will go to a maximum of 32/36MP sometimes in the future. A full frame sensor will always be able to feature more megapixel.
But this is why Fujifilm created the Medium Format line. If what you need are huge megapixel numbers, then you will get 50MP and soon even 100MP with the Fujifilm GFX system.
UPDATE: I was contacte by Ken Wheeler, who told me "Per unit area, both [APS-C and FF] are the same and often the DX is more. Which has more MP per square mm of sensor? 45MP. D850 or 24MP XT2 ? XT2 has more, D850 in DX MODE is 20MP"
Go Samsung!
My best advice for Fujifilm? Go buy the sensor from Samsung. They have great sensor technology and were actually the first to offer a BSI sensor with full phase detection coverage (Samsung NX1).
Consider that Samsung and Fujifilm are already cooperating on sensor development.
In fact, together they have developed a new CMOS sensor that allows better pixel isolation and hence improves light sensitivity and color fidelity ("ISOCELL Plus" technology).
It would be a refreshing news for the entire photography industry (and a desperately needed competition to Sony), if Samsung would be back in the game and produce sensors not only for smartphones, but also for mirrorless Fujifilm cameras.
And After the Specs Talk…
Go out and take pictures with what is in your hands right now. Here are the a few of mine you guys recently upvoted the most on my instagram page.