WHAT THE… ! Celebrating 50,000 Facebook Followers with Big Rumors and Terrific Announcements!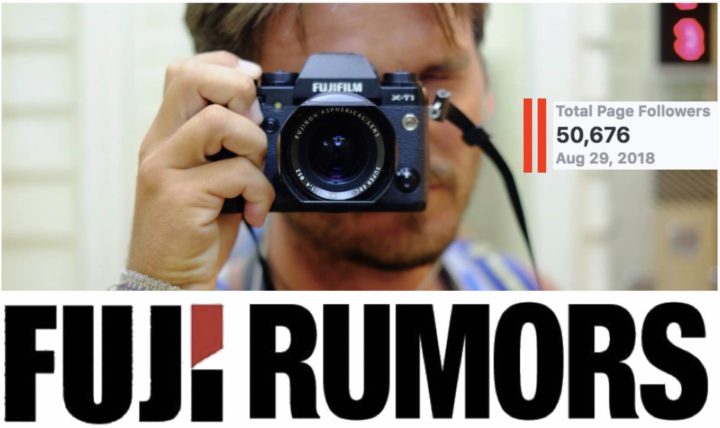 Beyond the Numbers
What the heck! I mean seriously, did we just reach 50,000 followers on facebook?
For me, a simple teacher with a huge passion (but modest talent) for photography (but I work hard every day to improve), who runs this blog as a side project since almost 7 years now, these numbers go beyond everything I could have ever hoped.
Of course I am very happy to see that you guys enjoy this blog enough to decide to follow FR also on facebook & Co and I try to honour your presence on FujiRumors by writing every year about 1,000 articles and well over 7,000 emails/private messages.
But besides my personal joy of connecting such a large group of fellow Fuji lovers here on FR, I am even more happy about the fact, that Fujifilm managed to enter the camera market with such wonderful cameras and to be successful (which is not obvious – Samsung NX1 docet).
And of course, the biggest thanks goes to every single one of you for joining me on this wonderful Fuji adventure.
So how are we going to celebrate all this?
Well, in the best FujiRumors style possible: with lots of rumors and epic announcements ;).
I tell you this guys: we are going to have A LOT of fun… make sure to join the party here on FujiRumors by joining us on…
Facebook (50,000 followers)
Twitter  (16,500 followers)
RSS-feed (8,000 followers)
Instagram (2,000 followers)
Allow Push notification by clicking on the bell icon on the bottom right of your browers
Even top Fujifilm Manager Toshi Iida loves and follows FujiRumors :)