Photokina 2019 Cancelled: Coming Back in May 2020 and Looking Back at Photokina 2018 with Fujifilm X Photographers Live Stages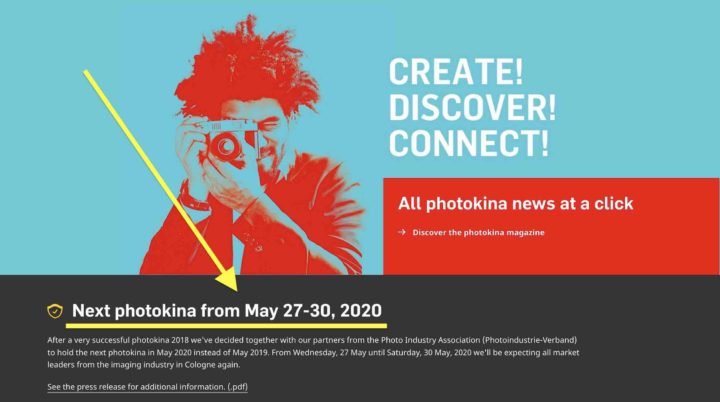 Photokina 2019 2020
Kölnmesse has just issued an official press release (PDF here), that Photokina 2019 in May has been cancelled and will come back in May 2020.
It's pretty sad, but it' true: Photokina 2018 in September was the last of its kind.
Even US Fujifilm manager Steve said that from now on, Photokina will become more of a smaller regional show. And while in the past Fujifilm (and other companies) organized big launches in proximity to Photokina, it won't be like this anymore in future.
I personally attended two photokina shows (2016 report here – 2018 report here). It was fantastic, because of the sheer magnitude of the event. Everybody with rank and name was there, and all the latest and greatest gear was launched at photokina. This magnitude will inevitably go lost now.
I don't think it will be worth for me anymore to travel through half of Europe for a smaller regional show, so that was it. No more Photokina for me.
And to remind us of the good old days, I share the Fujifilm X Photographers Photokina 2018 live stages, which I was lucky to enjoy personally.
Photokina 2018 Live Stages
GERMAN VIDEOS