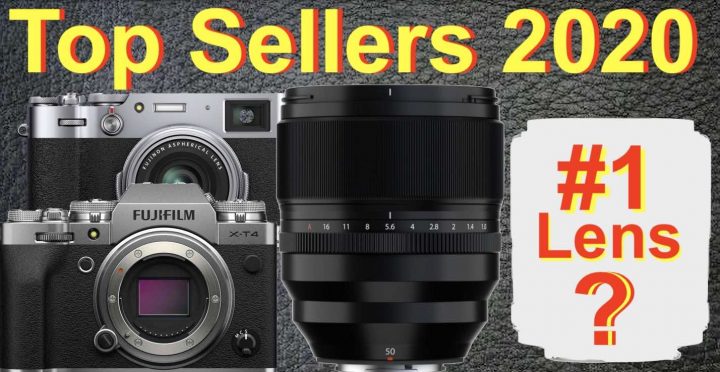 In 2019, smartphones killed the entry level market forcing Fujifilm to discontinue the X-T200 and also the Fujifilm X-A7 in a record-time of just a few months after release.
And in 2020, a worldwide pandemic and global recession had a terrible impact on sales of mid/high-end gear, which was the segment Fujifilm (and other brands) were focusing on to escape the stranglehold of smartphones.
And yet, it's not all bad for Fujifilm.
In fact, statistics show that Fujifilm was the one brand, who could resist best to COVID-19, with just a slight decrease in sales compared to the previous year. Also Fujifilm managers confirmed that Fujifilm is holding on better than other brands in 2020, especially thanks to the Fujifilm X-T4 and X100V.
And in fact, the X-T4 and X100V where the best selling cameras also here on FujiRumors in 2020.
But let's look at it closer and see which gear was the most successful among the FujiRumors community.
Top Sellers 2020