Sigma: "We May See Some Sigma Lenses for Fujifilm X Mount in 2021"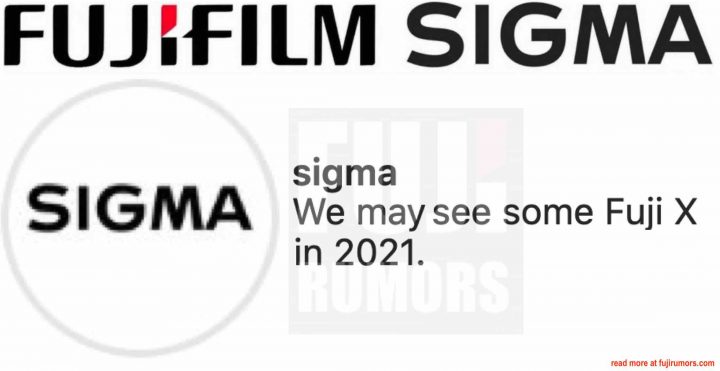 Back in November 2020, we reported how Sigma was vaguely hinting that something might possibly come for Fujifilm in 2021.
But since it was very vague, I did contact trusted sources and investigated further. They confirmed in December 2020 here, that Sigma lenses for Fujifilm X mount might indeed be scheduled for 2021.
Yesterday Sigma fueled speculations again, by saying on their official media channels:
We may see some Fuji X in 2021″
I mean, at this point, with Sigma itself hinting Fujifilm X mount lenses a few times coming in 2021, you don't even need to trust what FujiRumors says, but just take Sigma's word.
You might remember how Sigma CEO said here:
Fujifilm customers would be our ideal customer, but Fujifilm does not disclose their protocols
Initially Fujifilm answered by saying they do not need to open X mount to other manufacturers, but I guess the pressure coming from the Fujifilm community was big enough to make them change opinion later on:
We Open X Mount to Third Parties […] Kenko Tokina actually already announced three lenses for X-mount, with autofocus […] Many customers want more lenses, and we want to satisfy that need
In the past we did launch a massive survey, where we listed all Sigma lenses and did let you vote on which one you'd like to get also for Fujifilm X mount. Your top 10 Sigma-wishes turned out to be the following ones:

If you want, you can check out and still vote the full survey here.
Join Our Owners Groups
Join Our Facebook Pages